January Newsletter 2015: Ten Common FAFSA Mistakes, Taking a Gap Year & More
January Newsletter 2015
 January marks the beginning of the FAFSA season.  It's time to apply!  Every college has a different deadline.  Some are as early as January 15th.  If you submit your application as soon as possible, not only is it a load off your mind, but you're also first in line to receive the grants for which you qualify.  The earlier, the better!
We understand the challenges the FAFSA presents.  Our Get the Facts on the FAFSA webinar this Wednesday at 7pm will provide a step-by-step guide for parents of seniors who will be completing the 2015/16 FAFSA.
Whether your student is a first-time FAFSA applicant or renewing their application, it's easy to blunder on seemingly straightforward questions or even convince yourself that it's not worth applying (which it absolutely is!).  Find out how and why in our Featured Find.  We'll cover how to avoid these mistakes–and much more–in our free webinar.
For seniors wavering between diving head-first into college and introspective time, our Senior Scoop is for them.  If they remain unconvinced or dispassionate about their intended major (or even college as a whole), they may want to begin anew after graduation by taking a gap year.  Don't let them be misled that a gap year equals the chance to be unproductive.  Strategize with them to plan out their year efficiently, most likely by traveling, volunteering, gaining extra financial aid, or all of the above.  Chances are they'll return focused and ready to tackle their first year of college with a solid goal in mind.
We hope you enjoyed your holiday and New Year!  Now is the time to focus on your college planning.  Sign up for a workshop or give me a call to take your next step on the path to creating a clear college funding plan.
All the best,
Beatrice Schultz, CFP®
Westface College Planning
College Funding Specialist
(650) 587-1559 
---
Ten Common FAFSA Errors Parents Make
"January is the month that millions of families disclose their financial data to the Department of Education through the Free Application for Federal Student Aid (FAFSA).
Depending on the statistic you read, anywhere from 70-90% are submitted with errors. An error-filled FASFA will likely reduce the amount of aid you might receive. Given that the FAFSA has been called the gateway to financial aid, and considering the ever-increasing costs of college, it is imperative to minimize mistakes in completing it. Here are ten common FAFSA errors to avoid.
1. Failing to Submit Because of Income (High or Low)
Many times families will not complete or submit the FAFSA, believing that they make too much money to qualify, or they make less and think they will get everything covered because of income. Income is one of seven factors used to determine aid eligibility; always complete the FAFSA regardless of income."
Continue reading the College View article here.
---
Upcoming "Tackling the Runaway Costs of College" Workshops & Webinars
Seating may be limited – Register to ensure your spot!
 Most parents are not financially prepared to enter the most expensive time period of their lives: covering their child's college education.
Our 1-hour workshops provide steps you can take right now to assure you understand the cost of attendance and how you can afford college without jeopardizing your retirement.
Our next upcoming workshops are: 
---
Senior Scoop: Watch Your Step–But Don't be Afraid of a Gap Year!
 Seniors: As you map out the timeline of your post-graduation time, have you considered the possibility of embracing a gap year?
Commonly adopted by British and Australian students, a gap year promotes rejuvenation of the mind and time to align goals-specifically landing on a curricular and career path.  Benefits certainly lie in jump-starting your college courses immediately, but the same could easily be said about setting aside months for traveling, volunteering, or simply to venture into previously unexplored interests.
Just remember that the terms "break" or "rest" should have no place in describing a gap year.  While you're bestowed a breath of fresh air, drowning in procrastination and ultimately futile disposal of your year will do you no favors.  Consider these tips as you mull over the gap year possibility?
Continue reading Senior Scoop here.
---
Advice & Insight
Connect With Us For The Latest News!
Are you following Westface College Planning online? If not, here are just a few things you missed:
   Our Facebook highlights ten colleges renowned for their finance programs..
   Compare myths versus facts of the FAFSA on my LinkedIn.
  Find out highly ranked college admission rates on our Twitter.
  Our Google+ kicked off the New Year with ways to stash bits of money for your children's college fund–without sacrificing your retirement.
Follow us on Facebook, Twitter, Google+ or connect with me on LinkedIn so you don't miss any additional updates!
About Westface College Planning
If you are a typical parent with college bound students, you're probably overwhelmed by all the research necessary to help your sons and daughters make the right choices and prevent overpaying for their education.
You are not alone!
Get the facts. Educate yourself to potentially save tens of thousands of dollars on a single college education. Parents of more than one child heading to college in the next few years, can save even more.
At Westface College Planning we work with families to help you plan for and navigate the "paying for college" process. We teach you how to minimize your out-of-pocket expenses, maximize financial aid eligibility, understand the best way to navigate through the college selection process and prioritize your sources of college funds to protect your life savings!
Sign up for a free workshop or webinar or call to schedule a complimentary college funding consultation today.
More information at westfacecollegeplanning.com.
Click here to reserve a spot on our newsletter mailing list.
You'll receive our monthly newsletter updating you about need-to-know college finance info… Directly to your e-mail!
Ready for your own success story?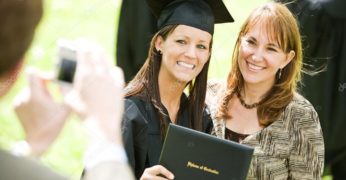 If you're a typical parent with college-bound students, you're probably overwhelmed. You want to help your sons and daughters make the right choices and prevent overpaying for their education. You're not alone! We're here to help. Schedule your free consultation today – click below to get started!
Catch our free, on-demand webinar:
How to Survive Paying for College
Join Beatrice Schultz, CFP® for our on-demand webinar, where she provides parents with the exact steps that often greatly lower the cost of college, even if there's little time to prepare.