January Newsletter 2014: Early-Bird Scholarships, Digital Learning & More

It's January!  It's time to submit the FAFSA as soon as possible.  Not only is it a load off your mind, but you're also guaranteed aid that may otherwise be turned down to students who wait months down the road to apply.  The earlier, the better!
If you have any FAFSA questions, sign up for the
Get the Facts on the FAFSA
 webinar. It will be a step by step guide for parents of seniors who will be completing the 2014/2015 FAFSA.The FAFSA includes online colleges, as well.  If you're considering completing classes online, check out the Time article in our
Featured Find
.  It reveals the positive and negative aspects of digital learning, which is rapidly transforming into the
new-age platform
of higher education.
Wondering about scholarship deadlines?  They may sneak up on you or even pass by without warning.  In this month's Senior Scoop, we divulge information about specific deadlines and direct you to a list of well-known and underutilized scholarships that are still open.  Your student will only qualify if they apply, so be sure to send in your applications along with the FAFSA.
Reserve a seat at a webinar or give me a call when you are ready to take your next step on the path to creating a clear college funding plan.  To avoid rushing or being shut out of opportunities, both financial and academic, having a plan is key!
If you have any questions, please feel free to join me on Tuesday, Jan. 21st at 12pm via Google Hangout, where I'll be available for a live chat session.
All the best,
Beatrice Schultz, CFP®
Westface College Planning
College Funding Specialist
650-587-1559
College Smart Radio: Tackling the Runaway Costs of College
Tune in to 1220am KDOW – the Wall Street Business Network from 3:00pm-3:30pm every Saturday for my radio show, College Smart Radio – Tackling the Runaway Costs of College.  The show can be streamed live at www.KDOW.biz, too!
Curious what College Smart Radio covers?  Tune in Saturday, January 11th when my guest Denata Williams, Financial Aid Advisor at Albany State University, unravels a common inquiry: "How does financial aid really work?" Listen in to the
College Smart Radio podcast
of a show last week when Frances Cairns, owner of mobile app Campus Quad, discussed how to use their service to bridge the communication gap between students and administrators.
It's all great information you won't want to miss out on.  Thanks for listening!
Featured Find: Better, More Affordable Colleges Start Online
"Everyone would like a solution to the problem of rising college costs.  While students worry that they cannot afford a college education, U.S. colleges and universities know they cannot really afford to educate them either.
At a technology-intensive research university like the Massachusetts Institute of Technology, it now costs three times as much to educate an undergraduate as we receive in net tuition-that is, the tuition MIT receives after providing for financial aid."
Continue reading Time article
here
.
Upcoming "Tackling the Runaway Costs of College" Webinars
Seating may be limited – Register to ensure your spot!
Most parents are not financially prepared to enter the most expensive time period of their lives, covering their child's college education. Our 1-hour workshops provide steps you can take right now to assure you understand the cost of attendance and how you can afford college without jeopardizing your retirement.
Our next upcoming workshops are:
Get the Facts on the FAFSA – Webinar:
Tuesday, January 14 2014, from 7pm to 8pm.This webinar will be a step by step guide for parents of seniors who will be completing the 2014/2015 FAFSA.

It's reported that up to 70% of FAFSA submissions contain errors or remain incomplete.  This leads to delays and possibly refusal of obtaining student aid.  Don't let yourself fall into this category!

Tackling the Runaway Costs of College – Webinar:
Wednesday, February 12 2014, from 7pm to 8pm.
Senior Scoop: The Early Bird Gets the Worm… and the Scholarship
Seniors: it's time to start applying for scholarships.
While some squeezed in their application for early decision, others will be tempted to wait until January to wrap their heads around the idea. "There's still plenty of time!" they may say.  Little do they realize that putting off the process may hinder their chances of obtaining college and company-funded scholarships.
Continue reading Senior Scoop here.
Advice & Insight

Connect With Us For The Latest News
Are you following Westface College Planning online? If not, here are just a few things you missed:
If you're wondering about the best college towns, our Facebook page links to a top 20 list by Travel + Leisure.
Understand the risks to taking your pick of a college degree lightly on my LinkedIn page and see why a change of heart will deplete your funds.
Find out about the new age of college drop-outs dubbed "stop-outs" on my Twitter page.
Compare student loan costs, which vary significantly, by state on our Google+ page.
Follow us on Facebook, Twitter, Google+ or connect with me on LinkedIn so you don't miss any additional updates!
Contact us to reserve a spot on our mailing list. You'll receive our monthly newsletter updating you about imperative college finance information directly to your e-mail.
About Westface College Planning
If you are a typical parent with college bound students, you're probably overwhelmed by all the research necessary to help your sons and daughters make the right choices and prevent overpaying for their education.
You are not alone!
Get the facts. Educate yourself to potentially save tens of thousands of dollars on a single college education. Parents of more than one child heading to college in the next few years, can save even more.
At Westface College Planning we work with families to help you plan for and navigate the "paying for college" process. We teach you how to minimize your out-of-pocket expenses, maximize financial aid eligibility, understand the best way to navigate through the college selection process and prioritize your sources of college funds to protect your life savings!
Sign up for a free workshop or webinar or call to schedule a complimentary college funding consultation today.
More information at westfacecollegeplanning.com.

Ready for your own success story?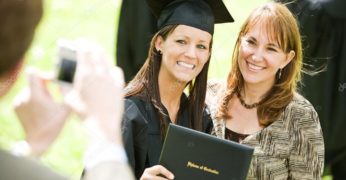 If you're a typical parent with college-bound students, you're probably overwhelmed. You want to help your sons and daughters make the right choices and prevent overpaying for their education. You're not alone! We're here to help. Schedule your free consultation today – click below to get started!
Catch our free, on-demand webinar:
How to Survive Paying for College
Join Beatrice Schultz, CFP® for our on-demand webinar, where she provides parents with the exact steps that often greatly lower the cost of college, even if there's little time to prepare.