January 2012: Happy New Year! Last Minute FAFSA Tips & More
Greetings!
Happy New Year! 2012 is here. If you have a senior in high school, that means there are just a few more months until the time spent researching, filling out applications and more comes to fruition.
Can you really afford your dream school? An important step to finding out is filing your Free Application for Federal Student Aid (FAFSA). Have you gotten it in yet? Keep reading to make sure you submit it correctly, and to find out how else you might be able to pay for the school of your dreams!
We've also got two workshops coming up! Visit our new website (www.westfacecollegeplanning.com) to register and to read helpful articles, financial aid tips & tricks and more. Drop me an email to let me know how you like it!
All the best,
Beatrice Schultz
Westface College Planning
College Funding Specialist
Featured Find: College Affordability: How to Make it Happen
If you are considering how to make college a reality, visit any and all institutions that spark an interest, regardless of the price, and ask questions.
"Because I grew up on a farm that was lost during the farming crisis of the 1980s, I know how hard it is to dream about college when money is tight," says Bridget Krage O'Connor, Vice President for Enrollment Management and Communications at St. Norbert College. "But I did pursue that dream and it paid off. With the help of scholarships, loans, grants, and work-study, I attended a private college. Today, I work at that same institution and help families understand that higher education should not be ruled out due to perceived cost. Financial aid is available, even if you just lost the farm."
Read more on CareersAndColleges.com.
Upcoming College Funding Workshops: Seating may be limited – Register to ensure your spot!
Did you know most families qualify for more financial aid than they ever thought possible? Our 1-hour College Funding Workshops provide steps you can take right now to assure you don't overpay for college, that you clearly understand the process and how to maximize your aid qualification!
We hope to see you at one of these upcoming workshops:
College Funding Workshop: Wednesday, January 11, 2012 from 6:30-7:30 pm in the Community Room at Redwood Shores Library, 399 Marine Parkway, Redwood City
College Funding Workshop: Thursday, January 12, 2012 from 7:00-8:00 pm at the Foster City Community Center, 1000 E. Hillsdale Blvd., Foster City
Parents and students are welcome! Please visit our workshops page to register.
Senior Scoop: Steps for Students & Parents to Prepare for College
There's no question that the month of January is the month to complete the FAFSA (the Free Application for Federal Student Aid). Equally, there's no question that the FAFSA is the gateway to billions of dollars of financial aid.
With that in mind, it's imperative the FAFSA form be submitted correctly. But, depending upon the statistic you believe, as many as 70% to 90% of all FAFSA forms are turned in with errors. Not only are the majority of FAFSA forms incorrectly submitted, but coupled with those parents and students who fail to file a FAFSA at all – it's obvious there's genuine need for education about the form itself.
Perhaps the single biggest mistake families make is the failure to submit the form at all. They assume their income is too high or some other financial factor will prevent them from qualifying for financial aid. Realistically, there are seven factors that impact aid eligibility. Income is only one of the factors that help determine financial aid eligibility for everyone.
Those seven factors are: 1) Parental Income; 2) Parental Assets; 3) Student Income; 4) Student Assets; 5) Age of Parents (the older the parents, the more assets a family is allowed); 6) Number of Members in the Household; 7) Number of College Students in the Household.
Read more about the FAFSA and how to submit it correctly here.
About Westface College Planning
At Westface College Planning, we are committed to helping parents through the process of making the right financial choices for their college bound students.
If you are a typical parent with college bound students, you're probably overwhelmed by all the research necessary to help your sons and daughters make the right choices and prevent overpaying for their education.
You are not alone!
Our information packed one-hour workshops will help you:
Understand the true cost of college and how to afford it.
Learn the specific steps to take immediately to maximize financial aid.
Receive valuable information on scholarships and gift aid qualification.
Gain awareness on how to accurately compare the true cost of schools, public vs. private.
Develop best practices for school selection, and more!
More information at westfacecollegeplanning.com.
Ready for your own success story?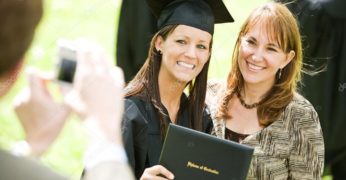 If you're a typical parent with college-bound students, you're probably overwhelmed. You want to help your sons and daughters make the right choices and prevent overpaying for their education. You're not alone! We're here to help. Schedule your free consultation today – click below to get started!
Catch our free, on-demand webinar:
How to Survive Paying for College
Join Beatrice Schultz, CFP® for our on-demand webinar, where she provides parents with the exact steps that often greatly lower the cost of college, even if there's little time to prepare.