It's Time to Start Thinking About the FAFSA and CSS Profile!
What You Should Know
This is an important time of year for high school seniors. Although it's early in the school year, it's time to start taking many of the most important steps to prepare for their college career.
One of the largest areas of concern is how to cover college expenses, and now is the time to start completing applications for two of the most powerful financial aid tools, the FAFSA and the CSS Profile.
There are some important differences between these two tools. If you'd like to know more, we're sharing a helpful article to get you started. At Westface College Planning, we are pleased to help guide you through the CSS Profile and FAFSA process, as well as any other college planning concerns. You can learn more about how to prepare by reading our latest blog post and scheduling a consultation with me.
I am also presenting a special on-demand webinar with Dr. Wrye Sententia, Are You Ready for College? If you don't yet have a clear plan for your student's college planning journey, this webinar can help you get started! You can register by simply clicking this link.
If you have questions about the upcoming school year and how to ensure the best possible experience for you and your student, give me a call at 360-818-7728, or sign up for a complimentary college funding consultation today!
~ Trixie
In College News
CSS Profile vs. FAFSA: How Are They Different
Now is the time to start completing applications for two of the most common and powerful financial aid tools, the Free Application for Federal Student Aid (FAFSA), which is required for all public and private schools, and the CSS Profile. By now, you may recognize those names, but how familiar are you with the differences between them?
We found an article on nerdwallet that highlights these differences in easy-to-understand ways and offers some insight into preparing for them both.
Click here to read the article.
Tips By Trix
Tip #1: Apply for financial aid through tools like the FAFSA and CSS Profile as early as possible, and apply for all you think you may qualify for.

Tip #2: Have all relevant information, including Federal Student Aid ID (register for one!), driver's license number, tax returns and other financial documents on hand in advance.
Tip #3: If you're not satisfied with your financial aid offer, or your family's situation changes, appeal your award in a timely manner. Craft a detailed appeal letter explaining your situation and why you're appealing, and be sure you provide supporting documentation!
Want more helpful tips on how to create a college funding plan? Contact us today for a complimentary consultation!
For daily tips and advice follow Westface College Planning on Facebook!
How to Survive Paying for College Free On-Demand Webinar
Enroll in our FREE on-demand webinar and learn how to calculate:
Expected Family Contribution (EFC).
Cost of Attendance (CoA).
FAFSA and CSS profile.
Public versus private costs.
How you can afford college without jeopardizing retirement.
Enroll for free now! Just click the button below!
Fun Facts
Financial aid is recalculated annually, so be sure to reapply every year and keep your Expected Family Contribution (EFC) up to date.
Private colleges and universities may offer additional financial aid programs like the CSS Profile that public schools do not.
If you're applying for financial aid, a 529 plan can help. Savings in a 529 plan are considered parental assets and assessed at a lower rate than funds from a custodial account, which are considered student assets.
Tips For Parents
Preparing for the CSS Profile
For many high school seniors preparing to put their college planning into action, the thought of completing a CSS Profile application in addition to the Free Application for Student Aid (FAFSA) is an intimidating one. The CSS Profile form asks many more questions about much more detailed information. With a little preparation, however, it can be as simple as plugging in numbers. At Westface College Planning, we're here to help!
Visit our latest blog article at WestfaceCollegePlanning.com to learn more.
Ready for your own success story?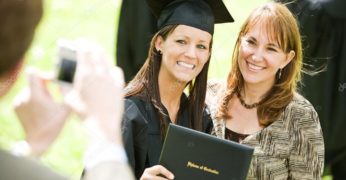 If you're a typical parent with college-bound students, you're probably overwhelmed. You want to help your sons and daughters make the right choices and prevent overpaying for their education. You're not alone! We're here to help. Schedule your free consultation today – click below to get started!
Catch our free, on-demand webinar:
How to Survive Paying for College
Join Beatrice Schultz, CFP® for our on-demand webinar, where she provides parents with the exact steps that often greatly lower the cost of college, even if there's little time to prepare.