It's Time… Get the Facts on the FAFSA – Webinar (Jan. 14th @ 7pm)
Did you know up to 70% of the FAFSA (Free Application for Federal Student Aid) applications are either incomplete or have errors?  This causes delays in processing, or worse, denial of aid that should be approved?  Completing the FAFSA correctly can help you significantly lower the rising cost of college.  But if completed incorrectly, it can inevitably cause you to overpay for college!
Attend our complimentary one-hour FAFSA workshop where you will learn to:
✓  Correctly answer every question




✓  Avoid the expensive, yet common, mistakes many parents make




✓  Understand EFC and how financial aid is awarded




✓  Get step-by-step instructions on how to complete the online FAFSA application
After registering, you will receive a confirmation e-mail containing information about joining the Webinar.
Mark the Date!
Wednesday, January 14th
7pm – 8pm
System Requirements
PC-based attendees
Required: Windows® 7, Vista, XP or 2003 Server
Mac®-based attendees
Required: Mac OS® X 10.5 or newer
---
Want more general info?  Check out our blog explaining the core 5 W's of the FAFSA.
Westface College Planning can help you properly navigate the FAFSA–and overall financial aid process–from start to finish.  To learn how we can help you call us at (650) 587-1559 or sign up for one of our Tackling the Runaway Costs of College Workshops or Webinars.
Ready for your own success story?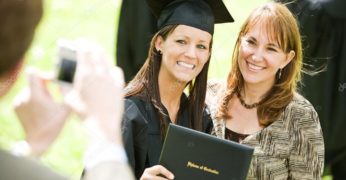 If you're a typical parent with college-bound students, you're probably overwhelmed. You want to help your sons and daughters make the right choices and prevent overpaying for their education. You're not alone! We're here to help. Schedule your free consultation today – click below to get started!
Catch our free, on-demand webinar:
How to Survive Paying for College
Join Beatrice Schultz, CFP® for our on-demand webinar, where she provides parents with the exact steps that often greatly lower the cost of college, even if there's little time to prepare.