It's Official! We're an Accredited Business
At Westface College Planning, we pride ourselves in adhering to the highest utmost care and quality, particularly with counseling our wonderful parent and student clientele.  We strive to maintain honesty and integrity within every facet of our business.
In light of that, we would proudly like to announce our status signified by the Better Business Bureau (BBB) as an Accredited Business.
What Exactly Does Accredited Mean?
As an Accredited Business, we are upheld to high standards, dubbed as the Standards of Trust, in which we continually and consistently vow to:
1.  Build Trust
Establish and maintain a positive track record in the marketplace.
2.  Advertise Honestly
Adhere to established standards of advertising and selling.
3.  Tell the Truth
Honestly represent products and services, including clear and adequate disclosures of all material terms.
4.  Be Transparent
Openly identify the nature, location, and ownership of the business, and clearly disclose all policies, guarantees and procedures that bear on a customer's decision to buy.
5.  Honor Promises
Abide by all written agreements and verbal representations.
6.  Be Responsive
Address marketplace disputes quickly, professionally, and in good faith.
7.  Safeguard Privacy
Protect any data collected against mishandling and fraud, collect personal information only as needed, and respect the preferences of customers regarding the use of their information.
8.  Embody Integrity
Approach all business dealings, marketplace transactions and commitments with integrity.
Furthermore, the BBB "grades" (from the scale of A+ to F) each business submitted for eligibility based upon a point system, taking into consideration complaint history, advertising issues, missing background information and so forth.  For every misdemeanor, points are reduced and threaten the denial or removal of the business' accreditation.  Businesses must exemplify these eight standards to the fullest in order to maintain their accredited status.
Our Promise to You
Along with fully exercising each of the Standards of Trust above, we pledge to search every possible avenue to meet your needs, relieve financial stress and ultimately foster a platform for your children to succeed.  This will allow them to focus wholly on their education rather than the burden of college-related debt.
In essence, we already held ourselves to such standards, and now simply entail the credentials.  We will continue to optimize our practices and do so with the same reliability and honesty carried out since the very first day our business was established.
We hope our dedication will propel our success and assure our worthiness as a BBB Accredited Business.  These core ideals promoting unwavering integrity will continue to positively shape Westface College Planning in the years to come.
Westface College Planning can help you navigate the financial aid process from start to finish. To learn how we can help you call us at 650-587-1559 or sign up for one of our Tackling the Runaway Costs of College Workshops or Webinars.
Ready for your own success story?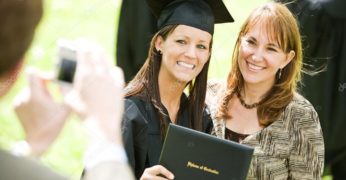 If you're a typical parent with college-bound students, you're probably overwhelmed. You want to help your sons and daughters make the right choices and prevent overpaying for their education. You're not alone! We're here to help. Schedule your free consultation today – click below to get started!
Catch our free, on-demand webinar:
How to Survive Paying for College
Join Beatrice Schultz, CFP® for our on-demand webinar, where she provides parents with the exact steps that often greatly lower the cost of college, even if there's little time to prepare.