Is Selective Service Registration Required Before Receiving Federal Student Aid?
Selective Service Registration is currently required for all male U.S. citizens and male permanent resident aliens born after December 31, 1959. Students who fail to register for Selective Service before turning 26 are not eligible for Federal student aid.
Whether currently a student, or planning to attend college in the future, this information will be important for you and your family. Staying a few moves ahead by learning about these requirements and obligations now can save you time and hassle when you are ready to begin your college courses.
Selective Service Registration Requirements
The U.S. government still requires men between the ages of 18 and 25 to register with the Selective Service System (SSS) in case conscription (aka "the draft") is resumed. You will not be able to register until you are at least 18 years old. If you are required to participate in Selective Service Registration, one must do so before receiving Federal student aid. Currently, as it relates to Federal financial aid requirements for your Free Application for Federal Student Aid (FAFSA), that would include all male citizens and eligible male immigrant non-citizens. The SSS has a convenient online registration form, which can also be accessed via the FAFSA website.
Consequences for Failure to Register
If you are hoping to receive any Federal funding, you should keep in mind that failure to complete Selective Service Registration will prevent a male student from being eligible. Even if you don't need additional funding for school at this time, it's still important to register. There are several states that require Selective Service Registration before providing financial aid and/ or attendance at public colleges and universities. This may include Federal student loan and grant programs, including Pell Grants, Federal Work Study, and Stafford Loans. Additional information can be found on the SSS website in the registration information section (also 34 CFR 668.37).
Feel free to give us a call for guidance about Selective Service Registration and planning for your college education. We offer a free, no obligation consultation. So, take the first step toward planning your future and contact us today to learn more.
Photo Credit: Official U.S. Navy Imagery
Ready for your own success story?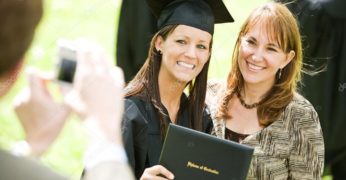 If you're a typical parent with college-bound students, you're probably overwhelmed. You want to help your sons and daughters make the right choices and prevent overpaying for their education. You're not alone! We're here to help. Schedule your free consultation today – click below to get started!
Catch our free, on-demand webinar:
How to Survive Paying for College
Join Beatrice Schultz, CFP® for our on-demand webinar, where she provides parents with the exact steps that often greatly lower the cost of college, even if there's little time to prepare.