Is a College Degree Worth It?
Thanks to rising tuition costs and a tough job market, in 2011 college seniors graduated with an average of nearly $27,000 in student loan debt.  According to the College Board, going to college costs between three and four times as much as it did 20 years ago and the fees continue to rise. While college-educated people do stand a better chance of landing a job than those who don't go to college, the time it takes to pay back the money laid out for a degree is growing, causing many to ask the question, "Is a College Degree Worth It?"
The U.S. Census Bureau data says yes. According to the statistics, college grads in 2011 made $42,822 annually, while those with just a high school GED made $23,528. That's an 82% jump for four years of what many call the "best years" of their life. Money isn't the only issue, though. With successful college-dropouts like Mark Zuckerberg, Bill Gates and Steve Jobs, many young people wonder if going to college is the right decision for them. It's also becoming harder and harder to deny the significance of an undergraduate degree as companies now require a degree for jobs such as a file clerk that didn't require one a decade ago.
While there are many arguments for and against going to college, one University of Arkansas graduate is attempting to answer the question. Jared Moore built a free website tool called College Risk Report to help students assess the financial risk they face for a prospective college and career path versus alternative career paths such as a 2-year degree. Moore launched the website as a side project when he realized that people he knew simply did not know what they were getting into when they signed up for college and student debt. All of Moore's data has been obtained off public sources, but as the website grows, he says he plans to buy more data to adjust for certain nuances.
Here's how it works. The website guides a student through a three-step process to generate a free personalized report about the financial merits of a desired college career path and compares the path to a two-year degree path and a high-school-only path. By answering 3 simple questions, the report will be produced and provided to the student without any personal information.
Though this information can be very helpful, Moore warns that the analysis on the website may leave out certain important factors that a student may also want to consider when deciding if college is the right choice for them. This includes the intangible perks of personal connections that can be made by attending a college (especially brand-name colleges), mentorships and the development of social and networking skills that you may need later on in life.
Like all investments, college is a bet not a guarantee. Depending on who you are, what you want, where you choose to go and what choices you make while there, it may pay off or it may not. With tools like the College Risk Report website, students have the opportunity to look at what the financial investment could mean for their future.
Westface College Planning can help you navigate the college saving and funding process from start to finish. To learn how we can help you call us at 650-587-1559 or sign up for one of our Tackling the Runaway Costs of College Workshops or Webinars.
Photo Credit: Tax Credits
Ready for your own success story?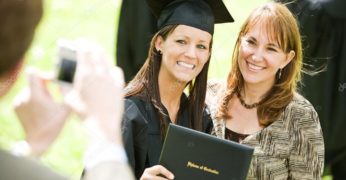 If you're a typical parent with college-bound students, you're probably overwhelmed. You want to help your sons and daughters make the right choices and prevent overpaying for their education. You're not alone! We're here to help. Schedule your free consultation today – click below to get started!
Catch our free, on-demand webinar:
How to Survive Paying for College
Join Beatrice Schultz, CFP® for our on-demand webinar, where she provides parents with the exact steps that often greatly lower the cost of college, even if there's little time to prepare.