In-State Vs. Out-Of-State College: What's The Best Option?
Whether your teen is narrowing down their top public college choices or waiting for acceptance letters to arrive, they'll eventually have to make that all-important decision of, "Which college do I choose?" For many students, that includes choosing between an in-state college and out-of-state college. There are pros and cons for each public college option, and while the cost of attendance and return on investment play a crucial part in the final decision, students also need to consider what is the best match for them.
To help, I've outlined three things to consider, plus a handy list of questions to ask prospective colleges to uncover the real costs for an in-state vs. out-of-state public education.
Choosing Between An Out-Of-State College Vs. An In-State College
1. Which Public College Choice Is More Affordable?
The top concern for families is the affordability, and public colleges are often the most economical. Tuition and fees are usually less expensive at an in-state college, making it more practical than a higher-priced out-of-state college. The budget-friendly price tag, especially for students who plan to commute to and from school to save on room and board, might give families the best return on investment. 
However, many out-of-state public colleges offer tuition discounts to out-of-state students who excel. Some colleges may even waive tuition or have a reciprocity agreement with another university, such as the Western Undergraduate Exchange, making the out-of-state price tag just as affordable as an in-state college. If an out-of-state college is similar in price and has a better program, students will want to consider this option.
BEFORE students apply to any colleges, families MUST know the costs of attendance and if need- or merit-based aid is offered. A student should NEVER apply to a college without knowing whether it is financially safe. One of the biggest errors families make is allowing their student to apply everywhere, and then, when the acceptance letter arrives, fall in love with a financially "unsafe" school.
Knowing the costs will help families determine the best option. In some cases, this might be an out-of-state private school that is more affordable than an out-of-state public college. We know this process can be daunting, but the good news is we are here to help! In addition to doing all the legwork to find the best option, we can develop a college funding strategy.
2. What Are The Costs Of Coming Home?
Being close to home makes it easier for college students to return for the weekends, holidays and summer break. If a student has a car at college, making the trip is something they can easily manage on their own. If not, shared carpools with fellow students or a bus ticket is an affordable option. Either way, budgeting for gas or a bus ride, is less of a strain on the pocketbook.
For students attending an out-of-state college, home might be several hours' drive away or, in many cases, a plane ride. For the latter, consider that the cost of airplane tickets for holidays and breaks can quickly add up and put additional strain on the college budget.
3. What Is Your Student's Comfort Zone?
Attending a public college close to home means students are within reach of their families, friends and overall support systems. Plus, students will most likely be attending the same college as some of their high school classmates and have already-established relationships. While college is a new adventure, having some friendly faces around campus helps ease the transition and homesickness.
Students attending an out-of-state college have that same support system, it's just a phone call, video chat or airplane ride away. Students that thrive on forging new paths and being embedded in new surroundings invite new experiences and friendships, allowing them to take on more of life's challenges right from the start.
Strategies For Finding An Out-Of-State College At In-State Prices
Does your student have their sights set on a public college option that is out-of-state, but isn't sure how to find out if it is affordable? As they begin researching, this list of questions will help them get the answers they need to find the most realistic option:
Need Help Determining If An Out-Of-State College Is Best For Your Student?
At Westface College Planning, we know you and your student want the best return on investment, whether it is an in-state college vs. out-of-state college, or a public college vs. a private college. If you have questions about how we can help determine the best options, give us a call today!
Ready for your own success story?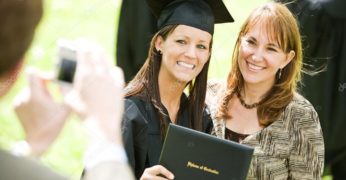 If you're a typical parent with college-bound students, you're probably overwhelmed. You want to help your sons and daughters make the right choices and prevent overpaying for their education. You're not alone! We're here to help. Schedule your free consultation today – click below to get started!
Catch our free, on-demand webinar:
How to Survive Paying for College
Join Beatrice Schultz, CFP® for our on-demand webinar, where she provides parents with the exact steps that often greatly lower the cost of college, even if there's little time to prepare.