Budgeting Tips For College Students
Hi Friend,
Hurrah! The school year has officially begun! Students are busy with academic and athletic schedules. The return to a daily routine creates the perfect opportunity for families to prepare for filing the FASFA and CSS Profile on October 1. We are here to help you get your year off to the right start.
We all know a Roth is a great way to save for retirement. Did you know you may be able to use the money in a Roth to help pay for college? You heard that right! Knowing how to use this strategy, and how to avoid steep penalties, is a must for any parent looking at savings options. This months article can help you with that.
Do you have a new college student in the family who is trying to figure out the best way to maximize their summer job earnings? A good budgeting technique is the 50/30/20 budget. Here are some other tips for optimizing your college funding plan.
Now that we've said our goodbyes to summer, it's time to set the early stages of your student's college financial plan in motion. Attend one of our webinars or schedule a free consultation when you are ready to take your next step on the path to creating your college financial plan.
– Trixie
 College News: Roth IRA: How to Use It For College
If you want to consider using a Roth IRA for college expenses, you must first understand the different aspects of the account. A financial advisor can help you understand the benefits afforded by Roth IRA's as well as how best to make use of the flexibility offered by the plan when it comes to freedom of use and different investment options.
Here is everything you should know about using a Roth IRA for education…
Paying For College With Your Summer Job Earnings
Student loans may seem unavoidable and it's no surprise students and parents feel this way; they're everywhere! But you do have other options.
Using a portion of student summertime earnings is one. Another may be student earnings from work during the school year. Scholarships are a great way as well.
Sticking to a savings plan, and taking advantage of company tuition benefits, will help you reduce how much you need to borrow to create the most efficient college funding plan.
How to Survive Paying for College Free On-Demand Webinar
Enroll in our FREE on-demand webinar and learn how to calculate:
Expected Family Contribution (EFC)
Cost of Attendance (CoA)
FAFSA and CSS profile
Public versus private costs
How you can afford college without jeopardizing retirement
Enroll for free now! Just click the button below!
Westface College Planning is here to help ensure your planning is where it needs to be. Contact us with any questions you might have for the years to come!
Ready for your own success story?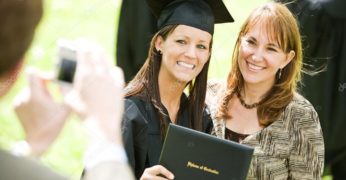 If you're a typical parent with college-bound students, you're probably overwhelmed. You want to help your sons and daughters make the right choices and prevent overpaying for their education. You're not alone! We're here to help. Schedule your free consultation today – click below to get started!
Catch our free, on-demand webinar:
How to Survive Paying for College
Join Beatrice Schultz, CFP® for our on-demand webinar, where she provides parents with the exact steps that often greatly lower the cost of college, even if there's little time to prepare.