How to Write an Effective Financial Aid Appeal Letter
Your high school senior has finally received their financial aid award letter from their favorite college, but what happens if the package isn't quite what you expected? Has something recently changed with your financial situation? Could there have been a miscalculation when filing the FAFSA? Maybe your student has a recent scholastic achievement to add? Fortunately, you have an option! You can write a financial aid appeal letter, which could potentially increase the award amount offered by thousands of dollars.
If you find your family in this situation, it's essential to follow up quickly with a detailed financial aid appeal letter. Follow these five tips to learn how to write an effective financial aid appeal letter:
1. Determine Your Financial Aid Eligibility
By this time, you should have compared the net amounts for the top college choices. You also have a general idea of what will be owed and what colleges are offering for a financial aid award package. It is important to remember that colleges will calculate these offers based on your financial needs and circumstances – this can be flexible, especially if your family has experienced some recent financial changes. Financial shifts that occur after you've already submitted the information on your application or in your FAFSA submission will often warrant the need to write an appeal.
If you choose to write an appeal letter, colleges will usually only reassess the financial aid package for the following situations:
1. A major financial change has occurred (divorce, income, debt, catastrophic loss, etc.)
2. Scholastic accomplishments or class ranking has changed
3. A much better offer has been received from a comparable school
Any changes in your circumstances must have occurred after you have submitted all the application-related forms. If any of these situations apply, then it's time to start writing a financial aid appeal letter!
2. Understand the Appeal Process & Deadlines
Before you start to write your financial aid appeal letter, make sure to follow these two important steps:
1. Reach out to the college's financial aid office and ask about their appeal process to see if there is a specific person who manages the appeals that come in. It is paramount that you make this phone call or email, as every college is different, and you want to maximize the success of your appeal letter by following the exact way they prefer you to handle the appeal process.
2. Keep in mind that May 1st is the last day to send the enrollment deposit to the college and be sure to set a reminder! By April 1st, you should have all your award offers. It is particularly important that you create a buffer of time between when you send out your financial aid appeal letter and the beginning of May. Sending your appeal letter as soon as possible will help to guarantee there is adequate processing time for the college, this way you won't lose your spot as you wait for a response.
3. Collect Your Evidence
Start collecting all the substantial evidence you will use to justify your financial aid appeal letter. If your family has had a major change in income, you have a few documents that will be needed. You will need relevant documentation that supports your appeal, which may include a copy of a layoff notice, recent pay stubs, a retirement notice, medical bills, or a bank statement. It will all depend on what your family's circumstances are for the appeal.
4. Write Your Financial Aid Appeal Letter
While parents and students should work together to write this important financial aid appeal letter, parents should also keep in mind that the student is the college's client, and not the other way around. I recommend that the financial aid appeal letter come from the student and not the parents.
Here are the five parts to the financial aid appeal letter's structure:
1. Introduce the intent to appeal.
2. Clearly state the newly developed circumstances that lead to this appeal.
3. Express the request for additional funds and emphasize your commitment to an education at the school. 
4. Share the evidence for the appeal request, being sure to reference any of the enclosed supporting documentation.
5. Create a meaningful closing paragraph with your intent to appeal, followed up with a thank you, your full name, and your signature.
Aim to keep the letter to one page, be mindful of your tone, and always check for grammatical errors. There are plenty of online examples to help you get started on your appeal letter, and we are always available to provide more guidance if you like!
5. Initiate a Follow Up
The ending of your financial aid appeal letter should include the exact day and time you will be calling the financial aid office to follow up. You can even request an in-person meeting in your letter. Meeting in-person can have more of an impact, so if this option is available, schedule one. Always make sure to call after a few days have passed, just to confirm your appointment time.
If you schedule a meeting in-person, take along all the documents that back up your claims. Bringing in documents such as the highest offer you've received would be a good starting point. You can also email these documents if you have a phone meeting. Take note to avoid using terminology such as "negotiate" as college administrators may not appreciate treating this like a bargaining situation.
Make sure to share the significance of the college's role in your education plans, but also emphasize the fact that there is a financial gap between what they are offering you and what your family can afford. Then, you can use your documentation of another school's higher offer or provide proof of your family's recent financial change.
Ultimately, colleges and their admissions and financial aid staff want students to be successful and a good fit. Keep these things in mind and know that if they can increase your financial aid offer based on your appeal, they will try their best to make it happen.
Ask Westface College Planning for Help
Are you looking for help starting your financial aid appeal letter and navigating the financial aid process from start to finish? We are here to help you! Reach out for a complimentary consultation today!
Ready for your own success story?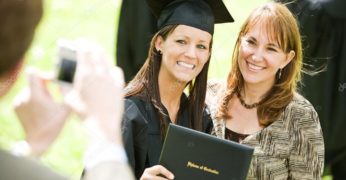 If you're a typical parent with college-bound students, you're probably overwhelmed. You want to help your sons and daughters make the right choices and prevent overpaying for their education. You're not alone! We're here to help. Schedule your free consultation today – click below to get started!
Catch our free, on-demand webinar:
How to Survive Paying for College
Join Beatrice Schultz, CFP® for our on-demand webinar, where she provides parents with the exact steps that often greatly lower the cost of college, even if there's little time to prepare.