How to Write a Financial Aid Appeal Letter
Hi Friend,
The springtime days of April are with us! High school seniors have received their much-anticipated college acceptance letters and financial aid offers. Seniors can now start making decisions about which school they'd like to attend. For parents, this is the time to start reviewing those college funding plans and establish they're on the right path.
Every family has a different situation, and with every acceptance letter comes a choice. Parents should be mindful so as not to over-borrow for college, which can unnecessarily put their financial futures at risk. Learning how to choose a college that's the best financial fit for your family is essential.
Your senior has received their financial aid offer from their favorite college, but what if the offer isn't quite what you expected? Maybe the financial aid package doesn't reflect your current financial situation, a recent scholastic achievement by your student, or there was a miscalculation when filing the FAFSA. The good news is, you can write an effective financial aid appeal letter, which could potentially up the award amount by thousands.
Whether you have a senior reviewing offers, or younger students starting their college tours, we can help with the next steps needed towards creating a college funding plan. Sign up for a complimentary consultation today!
– Trixie
What's Your Best College Fit, Financially Speaking?
As you imagine your dream colleges, it's fine to punt college cost down the road. But when it's time to choose where to apply, you should consider potential affordability.
Just as you want to apply to the colleges that are right for you, you should also want to know if you have a chance of affording them. So, include potential "financial fit" in your list of requirements.
How to Write an Effective Financial Aid Appeal Letter
Your high school senior has finally received their financial aid award letter from their favorite college, but what happens if the package isn't quite what you expected?
Has something recently changed with your financial situation? Could there have been a miscalculation when filing the FAFSA? Maybe your student has a recent scholastic achievement to add? Fortunately, you have an option! You can write a financial aid appeal letter, which could potentially increase the award amount offered by thousands of dollars.
How to Survive Paying for College Free On-Demand Webinar
Enroll in our FREE on-demand webinar and learn how to calculate:
Expected Family Contribution (EFC)
Cost of Attendance (CoA)
FAFSA and CSS profile
Public versus private costs
How you can afford college without jeopardizing retirement
Enroll for free now! Just click the button below!
Westface College Planning is here to help ensure your planning is where it needs to be. Contact us with any questions you might have for the years to come!
Ready for your own success story?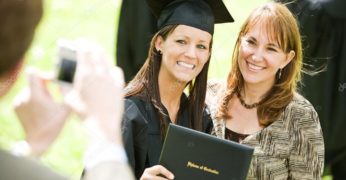 If you're a typical parent with college-bound students, you're probably overwhelmed. You want to help your sons and daughters make the right choices and prevent overpaying for their education. You're not alone! We're here to help. Schedule your free consultation today – click below to get started!
Catch our free, on-demand webinar:
How to Survive Paying for College
Join Beatrice Schultz, CFP® for our on-demand webinar, where she provides parents with the exact steps that often greatly lower the cost of college, even if there's little time to prepare.