How to Make the Most Out of Your Summer Break
Soon-to-be Seniors (and Juniors): We're smack dab in the middle of summer, and now that you've soaked up some sun and clocked in plenty of R&R, it's time to maximize your free time to its fullest.
While you've been rightfully savoring your vacation days, you don't want to leave your mind rusty or completely fall behind on college planning. Once you're required to again wake up at 7am each day and deal with classes on top of tedious homework assignments, your brain will most likely feel too burnt out to even consider college planning. With over a month still ahead of you, there's plenty of time to space out activities that will exercise your mind muscles and get you one step ahead of the college planning process.
Indulge Yourself in a Few Books

No, we're not suggesting any lengthy Charles Dickens' novels. You'll get to those in English class (if you haven't already), unless that's your cup of tea, then go for it. If you aren't an avid reader or classic literature enthusiast, try one that'll give you some food for thought as you prepare for college, such as these listed on Washington Post's "A Summer Reading List from College Admissions Counselors:
o   "How to Be a High School Superstar: A Revolutionary Plan to Get into College by Standing Out (Without Burning Out)" by Cal Newport
o   "Going Geek: what every smart kid (and every smart parent) should know about college admission" by John Carpenter.
o   "Let Your Life Speak: Listening for the Voice of Vocation" By Parker Palmer
Then relax with a light-hearted love story or a unique, thought-provoking tale:
o   "The Opposite of Loneliness" by Marina Keegan
o   "The Guilty One" by Lisa Ballantyne
o   "The Botany of Desire: A Plant's-Eye View of the World" by Michael Pollan
o   "Endurance: Shackelton's Incredible Voyage" by Alfred Lansing
Want a few more suggestions? Check out the books listed on NerdWallet'sFavorite 2014 Summer Reading Programs.
Volunteer

Take a minute to think about your deepest passions and interests. Feeding the homeless? Caring for the elderly? Whatever drives you, there's likely a volunteering option that'll boost your community as well as strengthen your inner spirit… and not to mention, your resume!

Not sure where to start? VolunteerMatch customizes your search options by region and category (Advocacy & Human Rights, Animals, Children & Youth, and so forth).

Spruce Up Your Activities Resume

Speaking of resumes, summer offers a great opportunity to not only build your activities resume, but also tally your current and past work. It's very similar to a job-oriented resume: past history, skills, utilizing action words, but with less detail. It's a quick way to show off your experience and passions.
You deservingly will relish in the splendor of 5-6 weeks school-free, but also think of summer as an open opportunity to mix relaxation with improving your skills and adding to your repertoire. It'll not only strengthen your personal life, but also solidify your path to college.
Westface College Planning can help navigate the financial aid process from start to finish, even during summer!  To learn how we can help you call us at 650-587-1559 or sign up for one of our Tackling the Runaway Costs of College Workshops or Webinars.
Photo Credit: Dmitry Kichenko
Ready for your own success story?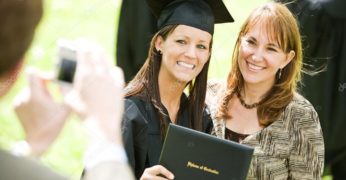 If you're a typical parent with college-bound students, you're probably overwhelmed. You want to help your sons and daughters make the right choices and prevent overpaying for their education. You're not alone! We're here to help. Schedule your free consultation today – click below to get started!
Catch our free, on-demand webinar:
How to Survive Paying for College
Join Beatrice Schultz, CFP® for our on-demand webinar, where she provides parents with the exact steps that often greatly lower the cost of college, even if there's little time to prepare.