How to Create a College Funding Plan
Earning a higher income or having substantial assets doesn't have to mean you'll pay a premium for a college education. Creating a college funding plan can save money on your child's education. Even if your students are juniors, seniors or already in college, it's not too late to get a plan together. There are many ways to save money, such as paying for college with pre-tax dollars and getting funding from schools outside of needs-based programs.
Get a Summer Job
Students can take control of education costs by putting together a college funding plan. Working a summer job is a great way to get started. If your student doesn't expect to make more than $5,950, (that's the 2012 standard deduction) they can claim "EXEMPT" on their tax returns. Employers will not withhold any income taxes (as students won't earn enough to owe any) and all their earnings can go into a college fund.
Create a Roadmap
Create a roadmap for your student's college funding plan to better prepare for the anticipated cost of education. It's never too late to get started. Tuition keeps going up and competition is fierce for college funding. Do a little research and learn about the different programs available to families. Most schools offer financial aid packages and can help steer you toward scholarship and loan options.
Use a Professional College Planner
Work closely with an expert who knows how to navigate the waters of college funding plans. Many factors affect what funding is available to your students, and loan and aid requirements are constantly changing. Children of divorced parents must itemize the income of both the student and the custodial parent. Many times, students who don't qualify for financial aid can obtain scholarships or participate in other funding programs.
Whether you decide to work during the summer to pay for school, or you have a more strategic plan in mind, there are many options. Contact Westface College Planning for more information or to get started creating a college funding plan for your family. Put our years of experience to work for you.
Photo Credit: 401K
Ready for your own success story?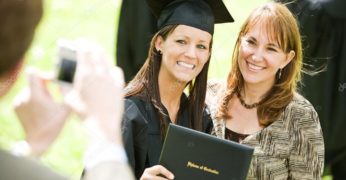 If you're a typical parent with college-bound students, you're probably overwhelmed. You want to help your sons and daughters make the right choices and prevent overpaying for their education. You're not alone! We're here to help. Schedule your free consultation today – click below to get started!
Catch our free, on-demand webinar:
How to Survive Paying for College
Join Beatrice Schultz, CFP® for our on-demand webinar, where she provides parents with the exact steps that often greatly lower the cost of college, even if there's little time to prepare.