How Do I Spend Money From My 529 Plan?
It's September! As we ring in the new school year, we want to help you craft your financial plan and stay one step ahead.
How do I take money out of my 529 plan?
Withdrawals, qualified expenses, and income limitations. These are part of the 5 most-asked questions we get from parents with a 529 plan.
Why should your kid help pay for college?
4 out of 10 parents aren't saving for college, and often, they don't expect their kids to take responsibility for paying. Telling them to cover the entire bill means they're more likely to drop out, but paying for part of it can lead to better grades (and other great bonuses!).
Goodbye summer, hello planning!
Now that school is officially in session, it's time to set the early stages of your student's college financial plan in motion. Sign up for a complimentary college funding consultation or educational webinar with me today!
Beatrice Schultz, CFP®
Westface College Planning
WA: (360) 818-7728 | CA: (650) 587-1517
1498 SE Tech Center Place, Ste 385
Vancouver, WA 98683
[sc name="Schedule-a-Consultation"]
Tips for Parents of Seniors
529 plans are one of the go-to college savings options for parents. They are heavily marketed, tax-advantaged, let you make high annual contributions, and don't have income or age restrictions. Many families have some money in 529 plans (which they plan to use for college).
If you're one of those families who have some college savings into a 529 plan, you want to make the most of it. Here are the 5 questions parents with 529 plans most often ask us (and the answers you need to know!).
See What Parents Ask the Most About 529 Plans
How to Survive Paying for College Webinar
September 24th 2018 • 6pm – 7pm
At our free paying for college webinar, we'll show you how to start navigating the paying for college process. Learn how to calculate your Expected Family Contribution (EFC), Cost of Attendance (CoA), the FAFSA & CSS profile, public vs. private costs, & more!
How to Survive Paying for College Workshop
@ Camas High School
October 10th 2018 • 6:30pm – 8pm
We invite you (+ a friend!) to attend our FREE Paying for College Workshop at the Camas High School library. Find out how to best minimize out-of-pocket expenses, maximize aid eligibility and navigate the paying for college process.
After the presentation, you'll have the chance for a meet & greet with Beatrice Schultz, CFP®. Seating is limited – Be sure to RSVP!
In College News
Why Your Kid Should Help Pay for College
I recently heard from the parents of yet another high school senior who turned down a huge scholarship from a good college to attend her "dream school," which of course has lousy financial aid. Now her parents are scrambling, trying to figure out how to pay for it.
This madness must end.
Ready for your own success story?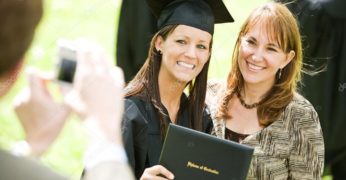 If you're a typical parent with college-bound students, you're probably overwhelmed. You want to help your sons and daughters make the right choices and prevent overpaying for their education. You're not alone! We're here to help. Schedule your free consultation today – click below to get started!
Catch our free, on-demand webinar:
How to Survive Paying for College
Join Beatrice Schultz, CFP® for our on-demand webinar, where she provides parents with the exact steps that often greatly lower the cost of college, even if there's little time to prepare.