Will Your Student Pay Top Dollar For Higher Education Online?
As we move closer to fall of 2020, the pressure is on for universities across the nation to decide on their plans of action: remain online, open in-person learning or create a hybrid of the two? We understand this waiting period is challenging, which is why we're working hard to get you the latest information.
Many students invest years of diligent work to reach their goal of attending an Ivy League school, but are they and their families willing to pay top dollar for online learning? Forbes has more information on the subject.
If your student is still unsure whether or not their college of interest will be conducting online schooling, you can track each individual school's future plan of action for reopening this fall. 
If you have questions about your upcoming year and want to ensure the best possible experience for your student, give me a call at 360-818-7728, or sign up for a complimentary college funding consultation or educational webinar today!
~ Trixie
In College News
As Harvard Goes Online, Will Students Want To Pay Top Dollar For Higher Education?
While COVID-19 has caused a wide variety of stress, strain and uncertainty for many, one group in particular has paid a huge price: college students.
An on-campus atmosphere fosters inclusivity amongst students and their peers, and it doesn't come cheap. Students and families pay for more than just classes, but also for parking, housing and using recreational amenities.
Will college students and their families want to pay full price for their education and be satisfied with the online learning they're getting in return? This question becomes difficult to answer, especially when talking about an expensive Ivy League education. To learn more about what's in store for Ivy League schools, visit Forbes.
Mapping U.S. colleges' fall 2020 plans
Amongst a wide number of colleges and universities, leaders are debating their plans for fall of 2020 and considering the threat of the COVID-19 pandemic. Some institutions are committed to reopening to in-person learning, while others have moved the entirety of their fall semester  online or have created a hybrid policy combining modified in-person and remote instruction. 
Has your student had their eye on their dream school? Have they finalized their plans for fall of 2020? Learn more from The Daily Pennsylvanian.
Tips By Trix
Tip #1: Whether or not your child has been exposed to a budget, it's important that you sit down together to look at finances. Map out their various streams of income, including any money you'll provide, income from a job, and money coming from student loans, grants, or other types of financial aid. Then, show your college freshman how to categorize expenses so they know where it's all going.

Tip #2: Try setting your student up with an online service or smartphone app that makes money management easy and convenient. That way, they always have their information at hand. Apps like Digit or Hi Charlie can notify them of their bank balance and keep them from exceeding their budget.
Tip #3: If your child needs to take out student loans, remind them that the amount borrowed should be commensurate with the type of salary available once their degree is obtained. Even if your student does choose to borrow money for school, it should be for school. Taking out more cash to fund an extravagant campus lifestyle might seem important to them now, but could be a serious problem later.
Want more helpful tips on how to create a college funding plan? Contact us today for a complimentary consultation!
For daily tips and advice follow Westface College Planning on Facebook!
On-Demand Free Webinar
Enroll in our FREE on-demand webinar and learn how to calculate:
Expected Family Contribution (EFC)
Cost of Attendance (CoA)
FAFSA & CSS profile
Public vs. private costs
How you can afford college without jeopardizing retirement
Enroll for free now! Just click the button below!
Fun College Facts
There are over 4,000 accredited colleges and universities in the U.S. which enroll over 15 million students and grant over two million degrees a year.
Undeterred, he began contributing under the moniker Dr. Seuss. The "best" college for a student is not necessarily the most prestigious; rather, it's the college that offers a student the most opportunities to develop a student's interests.
14 of the 25 largest sports stadiums in the world belong to American college football teams.
Tips For Parents
Money Management Tips For Your Future College Student
For many students, going away to college is their first opportunity to live independently. It's the chance they've been waiting for, to leave the nest and make decisions on their own. 
Because this is likely their first time completely managing their own money, we highly suggest reviewing these five money management tips from OppLoans.
Learn more at Westface College Planning.
Blog Article
Universities are shifting away from standardized testing
Is your student fretting over their SAT or ACT score, wondering if it sizes up in the eyes of their dream college? Thanks to COVID-19, it may not factor into their chance of admission whatsoever.
The recent global pandemic has prompted university leaders to discuss the need for these standardized tests, and how much they should really impact the admission process.
It is now possible for high school seniors to apply without a standardized test score to more than half of all Ivy League universities, to most top-ranked liberal arts colleges, to all public universities in California and nearly all schools in Virginia.
Harvard University announced it will not require test scores from applicants for fall 2021. This echoes earlier one-year test-optional declarations from Cornell, Columbia, Yale and Brown universities, the University of Pennsylvania and Dartmouth College. "We understand that the COVID-19 pandemic has created insurmountable challenges in scheduling tests for all students, particularly those from modest economic backgrounds, and we believe this temporary change addresses these challenges," said Harvard in a recent statement.
Will your students dream college be omitting the SAT and ACT? Learn more by reading our latest blog article. 
Ready for your own success story?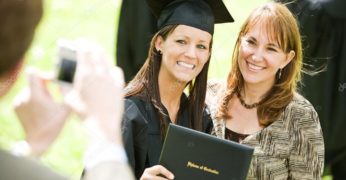 If you're a typical parent with college-bound students, you're probably overwhelmed. You want to help your sons and daughters make the right choices and prevent overpaying for their education. You're not alone! We're here to help. Schedule your free consultation today – click below to get started!
Catch our free, on-demand webinar:
How to Survive Paying for College
Join Beatrice Schultz, CFP® for our on-demand webinar, where she provides parents with the exact steps that often greatly lower the cost of college, even if there's little time to prepare.