GE, the Common Core & Opposing Debates
As our technology advances, students engage less in academics and instead rely on the ease fostered by computers which teem with seemingly infinite information.
Surprising Statistics… or Maybe Not
It's an undeniable conundrum of past versus current college students.  One significant and harrowing study in Academically Adrift (2011) estimated that full-time students in 1961 dedicated 40 hours toward their schoolwork per week… As much as a full-time job! Modern-day students of 2003, on average, spend around 27 hours.
How did that 13-hour difference disappear?  Well, along with the convenience of technology comes a greater sense of leisure; an overall alteration of a once hard-working mentality.
At this rate, our future class of 2025 may feel the need to clock in around 20-25 hours per week, when professors usually recommend setting aside at least 8 hours per class (about 32 hours per week for 4 separate 3-unit courses).
GE Arguments
Then educators must address the core curriculum of our current class body to the upcoming 10 years.  Debates rage over the emphasis of liberal arts versus science.  One side demands that more culture-sensitive courses are introduced into general education (GE), while the other fights to reduce their integration.
In fact, required GE constantly reforms.  Last month the College of William & Mary in Virginia revamped their GE courses for undergrads in hopes of highlighting their liberal arts focus.  Ivy Tech in Indiana will implement a new core for 2014 to weed out what they constitute as "unnecessary classes".
But the focus of a common core shouldn't be the primary issue.  Instead of wondering what to teach, we should present future students with grappling the idea of "How to do".
The True Result of Learning
According to Time's article "What Colleges Will Teach in 2025", an action-based system should reign, promoting "active thought, active expression, [and] active preparation for lifelong learning".
Critically engaging in texts and arguments in order to concisely express thoughts, within the context of any curriculum, should be recognized as the definitive goal.
This is the ideal eventuality of the GE common core.  Advocates strive to promote cognitive thinking and writing, while still keeping factual data in the equation.
Courses and content aren't the problem.  Whether we add another cultural studies class as a GE requirement, it should still incorporate the critical understanding and expression in the context of the material.
Once that becomes the sole worry of future learning, our class of 2025 will be armed with fundamental decision-making tools underlying the success of any job position.
Westface College Planning can help you navigate the financial aid process from start to finish. To learn how we can help you call us at 650-587-1559 or sign up for one of our Tackling the Runaway Costs of College Workshops or Webinars.
Photo Credit: Vitó
Ready for your own success story?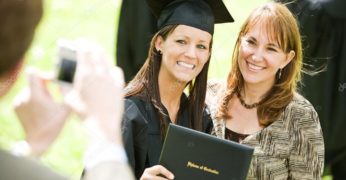 If you're a typical parent with college-bound students, you're probably overwhelmed. You want to help your sons and daughters make the right choices and prevent overpaying for their education. You're not alone! We're here to help. Schedule your free consultation today – click below to get started!
Catch our free, on-demand webinar:
How to Survive Paying for College
Join Beatrice Schultz, CFP® for our on-demand webinar, where she provides parents with the exact steps that often greatly lower the cost of college, even if there's little time to prepare.