Watch Your Step—But Don't Be Afraid of a Gap Year!
Seniors: As you map out the timeline of your post-graduation time, have you considered the possibility of embracing a gap year?
Commonly adopted by British and Australian students, a gap year promotes rejuvenation of the mind and time to align goals—specifically landing on a curricular and career path.  Benefits certainly lie in jumpstarting your college courses immediately, but the same could easily be said about setting aside months for traveling, volunteering, or simply to venture into previously unexplored interests.
Just remember that the terms "break" or "rest" should have no place in describing a gap year.  While you're bestowed a breath of fresh air, drowning in procrastination and ultimately futile disposal of your year will do you no favors.  Consider these tips as you mull over the gap year possibility?
It's All About Structure!
No matter your intention, be sure of one thing: your plan for the year.  This is particularly true if you'd like to section your months according to specific plans, whether it's several landmarks during travel or something equally fulfilling.
You're not alone in this planning process.  In fact, it's become such a popular idea in the United States that organizations were born from gap year planning.  These organizations are dedicated to aiding students seeking guidance or information about carrying out a gap year, such as Interim Programs, LEAPNOW or Gapyear.com.
If you're unsure about taking the plunge, gap year experts and advocates will gladly offer counsel in your decision.  Invaluable lessons are awaiting every moment, inside and outside of the classroom.
Westface College Planning can help navigate the financial aid process from start to finish.  To learn how we can help you call us at (650) 587-1559 or sign up for one of our Tackling the Runaway Costs of College Workshops or Webinars.
Ready for your own success story?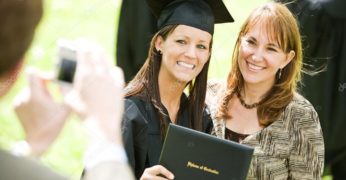 If you're a typical parent with college-bound students, you're probably overwhelmed. You want to help your sons and daughters make the right choices and prevent overpaying for their education. You're not alone! We're here to help. Schedule your free consultation today – click below to get started!
Catch our free, on-demand webinar:
How to Survive Paying for College
Join Beatrice Schultz, CFP® for our on-demand webinar, where she provides parents with the exact steps that often greatly lower the cost of college, even if there's little time to prepare.