Does COVID-19 Make A Gap Year An Even Better Idea?
Taking a gap year is much talked about amongst seniors in high school and college students. However, does that mean you should take one? A gap year promotes rejuvenation of the mind and time to align goals—specifically landing on a curricular and career path.
Benefits certainly lie in jumpstarting your college courses immediately, but the same could easily be said about setting aside months for volunteering, working, or simply venturing into previously unexplored interests.
Plus, with so many colleges still unsure of their plans for the fall due to COVID-19, this could be the perfect opportunity for a gap year! If you're curious about a particular school's plans regarding the upcoming school year, The Chronicle Of Higher Education shares a complete list of various colleges' plans.
If you are planning a gap year this upcoming fall, consider these five tips as you mull over the possibility.
Rejuvenate With A Gap Year
Taking a gap year is an excellent way to realign your goals and figure out exactly what fields of work interest you. Just remember that the terms "break" or "rest" have no place in describing a gap year. Keep in mind, while you're taking a breath of fresh air that drowning in procrastination will do you no favors. 
Structure Your Gap Year 
For many students, a gap year has proven essential to discovering interests in a potential career path. By postponing the pressure of deciding on an area of study at the age of 18, some students reported that they felt like they were able to learn about numerous fields and positions they didn't even know existed. The possibilities can seem endless.
No matter your intention, be sure of one thing: structure your plan for the year. This is particularly true if you'd like to section your months according to specific plans, whether it's several landmarks during travel or something equally fulfilling. By creating a plan and sticking to it, you are ensuring growth and consistency.
Gap Year Pros and Cons 
Before making your decision, carefully weigh the pros and cons of a gap year. Think about the effect it might have on:
College applications 
Continuing education
Student loans
Work-study positions
CollegeRaptor shares a comprehensive list of pros and cons list of things you need to consider. Here are four benefits of gap years to start:
It gives you time to think about your future and what you want.
Learn responsibility at a different level.
Build more impressive college applications and resumes.
Earn money to put towards your education.
Some cons of a gap year include: 
You'll be a year behind.
You might lose momentum.
Gap years can be costly.
It's a risk.
Taking A Gap Year During COVID-19
The coronavirus has created a mess for students this year, but there might be some blessings in disguise. While many college campuses will remain closed throughout the summer, and possibly into the fall, the idea of taking a gap year becomes more plausible.
However, it may not look like a typical gap year. According to Forbes, "This year, students will have to think outside of the box of the traditional gap year occupations. Rather than beginning their college career through online classes, students will be dipping their toes into various nontraditional and professional opportunities." In the end, taking a gap year while we recover from COVID-19 could be an excellent way to test the waters of possible career paths, and in return, develop a better understanding of your educational goals.
Planning A Gap Year
You're not alone in this planning process and many organizations can help you plan a gap year. These organizations are dedicated to aiding students seeking guidance or information about carrying out a gap year, such as Interim Programs or Gapyear.com.
If you're unsure about taking the plunge, gap year experts and advocates will gladly offer counsel in your decision. Invaluable lessons are awaiting every moment, inside and outside of the classroom.
Ask Westface College Planning For Help!
If you need help navigating your options, ask Westface College Planning to help! Give us a call at 360-818-7728 or start with our free Tackling the Runaway Costs of College Webinar!
Ready for your own success story?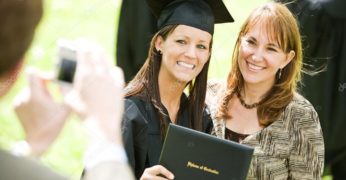 If you're a typical parent with college-bound students, you're probably overwhelmed. You want to help your sons and daughters make the right choices and prevent overpaying for their education. You're not alone! We're here to help. Schedule your free consultation today – click below to get started!
Catch our free, on-demand webinar:
How to Survive Paying for College
Join Beatrice Schultz, CFP® for our on-demand webinar, where she provides parents with the exact steps that often greatly lower the cost of college, even if there's little time to prepare.