Free Online Courses Being Considered for College Credit
One of the hottest issues in higher education these days is the recent explosion of free online courses. Colleges are grappling with the impact free online courses can have on teaching. While the Massive Online Open Course (MOOC) platforms are still in their early stages, the race has begun to integrate free online courses into traditional colleges by making them eligible for transfer credits, and by putting them to use in introductory and remedial courses.
Late last year, the American Council on Education, the leading umbrella group for higher education, and Coursera, a Silicon Valley MOOC provider, announced a pilot project to determine whether some free online courses are similar enough to traditional college courses that they should be eligible for credit. Coursera is part of a broader educational movement to provide universal access to world-class education by putting lectures and materials from top universities online for free. MIT OpenCourseWare, the pioneer of the system, has seen over 125 million-lifetime views.
Though online learning is nothing new, MOOC courses are different. They are much bigger and use new technology. The courses often feature well-known professors and they don't cost anything. Hundreds of these college-level courses are currently being offered over the Internet. More than two million students have enrolled in Coursera classes, though the completion rate is low.
The council's credit evaluation process began this year, using faculty teams to assess how much students who successfully complete Coursera MOOCs have learned. Students who want to take the free college classes for credit would have to pay a fee to take an identity-verified, proctored exam. Earlier this month Coursera announced that it would offer "verified certificates" for students who submit photo identification via webcams and typing samples as they turn in their work, to avoid possible cheating. These certificates would cost students anywhere from $30 to $100. The idea is being piloted with MOOCs from Duke University, Georgia Tech, the University of California-San Francisco and the University of Illinois.
Westface College Planning can help you navigate the college planning process from start to finish. To learn how call us at 650-587-1559 or sign up for one of our Tackling the Runaway Costs of College Workshops or Webinars.
Photo Credit: ttarasiuk
Ready for your own success story?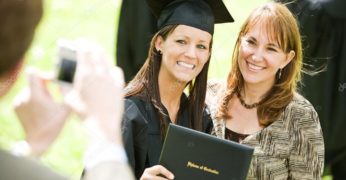 If you're a typical parent with college-bound students, you're probably overwhelmed. You want to help your sons and daughters make the right choices and prevent overpaying for their education. You're not alone! We're here to help. Schedule your free consultation today – click below to get started!
Catch our free, on-demand webinar:
How to Survive Paying for College
Join Beatrice Schultz, CFP® for our on-demand webinar, where she provides parents with the exact steps that often greatly lower the cost of college, even if there's little time to prepare.