Seniors: You may tough it out on the football field or dive for volleyballs on your school team, but there's far more to self-development than physical fitness.  As you channel your focus on college, there's no better time to dive past physical fitness.  Get in shape for college by being financially fit.
1st Step: Map out your "Meal Plan"
You need to start somewhere.  Just like you would allocate your goal, including calories per day and ultimate desired weight, you need to set financial goals.  Calculate a rough estimate of how much your top colleges will cost per year, along with daily or weekly spending.  For example, you may limit yourself to $100 per week on essential expenses, and another $50 for extra items.
Even if you feel as though you won't qualify for a grant or scholarship, apply!  Unlike a loan, you won't be obligated to pay back either, so why not give them a shot?  Equally as important: Don't forget about the FAFSA!  Again, it's free money in your pocket for college!
2nd Step: Dive in Head-First & Track Your Progress
Without even the smallest inkling of understanding about your daily habitual spending, it's difficult to know what you consider necessities versus other wants that may easily be cut out of your budget.  For the first two weeks of your college life, track your daily expenses.  Thankfully, technology will give you a hand with that.  Apps make your budgeting experience a whole lot easier.  Mint and LearnVest not only sync with your bank account, they even allow you to separate your purchases by category.
3rd Step: Treat Yourself with a Cheat Day
As you train yourself from day to day, you may end up bogged down, unmotivated because the finish line seems so far out of reach.  Every few weeks, allow yourself to let loose and purchase something a little past your budget, whether it's a nice lunch at a restaurant or a new pair of shoes.  Think of it as a reward.  It should give you a much-needed boost to energize your spirit and feel proud of your accomplishments so far.
To learn more, visit us at our workshop November 12th in Belmont, CA, where we're collaborating with Brien Shamp's Personal Training & Nutrition to present valuable tips to exercise your college planning muscles so you'll be financially fit.
Westface College Planning helps navigate the financial aid process from start to finish.  To learn how we can minimize college cost, call us at 650-587-1559 or sign up for one of our Tackling the Runaway Costs of College Workshops or Webinars.
Photo Credit: Louish Pixel
Ready for your own success story?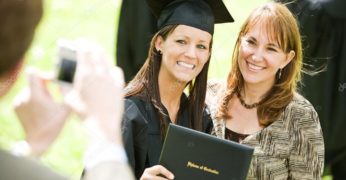 If you're a typical parent with college-bound students, you're probably overwhelmed. You want to help your sons and daughters make the right choices and prevent overpaying for their education. You're not alone! We're here to help. Schedule your free consultation today – click below to get started!
Catch our free, on-demand webinar:
How to Survive Paying for College
Join Beatrice Schultz, CFP® for our on-demand webinar, where she provides parents with the exact steps that often greatly lower the cost of college, even if there's little time to prepare.