Financial Aid: Need Blind vs. Need Aware Admissions Policy
One of the first things you'll want to find out about when you're seeking financial aid from a school is what the school's admissions policy is for students who need assistance with college money. Schools maintain different policies in regards to how generous they are with applicants applying for aid. Understanding the difference between a need blind admissions policy and a need aware admissions policy can give you insight into how a university makes its decisions about students who need college aid.
Need Blind Admissions
When a college maintains a need blind admission policy, it accepts students without regard to the applicant's financial need. Need blind admissions means the school does not take the student's financial resources into consideration when debating whether or not to invite the student to join the university. The admissions department does not have access to the financial aid department's information.
At first glance, most people assume that need blind admissions schools are fairer because they make their admissions decisions solely upon the student's performance information in their file. But that may not truly be the case. Consider the following example from Edulaunch. Two similar, wait-listed students are awaiting the decision of admission into Big State University. Both students have a similar GPA and standardized test scores. The only difference between the two is that one has a very high Expected Family Contribution (EFC) and the resources to pay for the schools costs themselves. The other has very limited means and needs substantial financial help. Keep in mind that these students are on the wait list. This means it is late in the admissions process and much of the school's financial resources have already been assigned to other students who had better academics and were not wait listed.  So should the school offer one of the very few remaining slots to a student they know can pay for it without financial help, or should they offer the slot to the student who requires financial help knowing they do not have the help to give?
That's the dilemma that many colleges face and some feel the school and student would be better off if the college would reject the student instead of hiding behind the school's need blind admission policy. Rather than outright rejecting some students, colleges will provide such a miserable financial aid package that they assume the student will attend a different school. Under these circumstances many feel a need awareness admission policy makes more sense.
Need Aware Admissions
A need aware admissions policy, or need sensitive as it's sometimes called, means the school may take the student's financial resources into consideration when debating whether or not to invite the student to join their college. In other words, they may reserve some spots for students who are able to meet the college program's full cost of attendance without the need of loans, grants or scholarships. With this admission approach, the students who are marginal applicants and financially needy can be rejected. Wealthy students who are marginal applicants can be accepted.
A good example given by The College Solution is an admission rep from Colgate University estimated that 90% to 95% of his liberal arts college's freshman class is selected without regard to need. By the time that many students have been accepted, the financial aid money has run out. At that point the need aware admissions policy would kick in and the remainder of the class would be selected among applicants who don't need financial aid.
If you have a sound college selection strategy, need aware or need blind policies will have little to no effect on you. However, you should be aware that students who require a lot of assistance and who are in the bottom half of the applicant pile could get short changed financially or simply turned away. Remember to look at the financial aid section of the school's website to see what its' policies are regarding awarding college money.
To learn more about how Westface College Planning can help you prepare for college call us at 650-587-1517 or sign up for one of our Tackling the Runaway Costs of College Workshops.
Photo Credit: danxoneil
Ready for your own success story?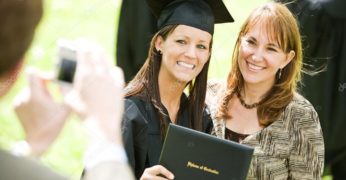 If you're a typical parent with college-bound students, you're probably overwhelmed. You want to help your sons and daughters make the right choices and prevent overpaying for their education. You're not alone! We're here to help. Schedule your free consultation today – click below to get started!
Catch our free, on-demand webinar:
How to Survive Paying for College
Join Beatrice Schultz, CFP® for our on-demand webinar, where she provides parents with the exact steps that often greatly lower the cost of college, even if there's little time to prepare.