Finance Your Child's College!
Read Our Guide & More!
No matter how your student is going back to school this fall, we understand the added pressure many families are facing due to COVID-19 restrictions. My team and I hope to provide you with clarity on any questions or concerns you might have, so please, don't hesitate to reach out.
Many parents have dreamed of sending their child off to college, especially without incurring debt or taking on high-interest loans. It's important to research effective ways to finance your child's education, regardless of how old they currently are. OnlineSchools.org shares their guide to financing college.
529 plans are one of the go-to college saving options for parents. They are heavily marketed, tax-advantaged, allow you to make high annual contributions, and don't have income or age restrictions. You can learn more about your options by reading our latest blog post and scheduling a consultation with me.
I've also updated our "How to Survive Paying for College" our on-demand webinar. If you don't yet have a clear plan for your student's college planning journey, this webinar can help you get started! If you have questions about the upcoming school year and how to ensure the best possible experience for you and your student, give me a call at 360-818-7728, or sign up for a complimentary college funding consultation or educational webinar today!
~ Trixie
In College News
A Parent's Guide To Financing Their Child's College
Understandably, the thought of sending your child to college can feel overwhelming for many reasons.
That's why it's so important to have a plan of action in place. FinAid, a nationally recognized source for financial aid information, notes that parents who plan to finance their child's education can expect to pay close to two thirds of the total cost, "through a combination of savings, current income, and loans."
This guide to financing your child's college focuses on a variety of savings, loans and federal financial aid options.
Tips By Trix
Tip #1: Create a household budget. By setting the example of good money management skills, your child will better understand necessary spending.

Tip #2: Encourage your child to comparison shop. Show them sales and shopping centers that fit their budget.
Tip #3: Is your child going to work while they are at school? During school breaks? Over the summer? What do you expect, and what are they expected to cover with that money? If possible, it might be easiest to spend the first semester concentrating solely on school and then determine whether your child can handle a part-time job along with their course load.
Want more helpful tips on how to create a college funding plan? Contact us today for a complimentary consultation!
For daily tips and advice follow Westface College Planning on Facebook!
How to Survive Paying for CollegeFree On-Demand Webinar
Enroll in our FREE on-demand webinar and learn how to calculate:
Expected Family Contribution (EFC).
Cost of Attendance (CoA).
FAFSA & CSS profile.
Public vs. private costs.
How you can afford college without jeopardizing retirement.
Enroll for free now! Just click the button below!
Fun Facts
The first college to graduate women was Oberlin College. Mary Caroline Rudd, Mary Hosford and Elizabeth Prall graduated with AB degrees in 1841.
Nearly 5,000 colleges and universities exist in the country. Together they grant more than 2 million degrees per year.
There are 60 all-female colleges in the country, but only 4 all-male.
Ready for your own success story?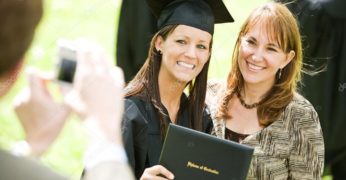 If you're a typical parent with college-bound students, you're probably overwhelmed. You want to help your sons and daughters make the right choices and prevent overpaying for their education. You're not alone! We're here to help. Schedule your free consultation today – click below to get started!
Catch our free, on-demand webinar:
How to Survive Paying for College
Join Beatrice Schultz, CFP® for our on-demand webinar, where she provides parents with the exact steps that often greatly lower the cost of college, even if there's little time to prepare.