Federal Student Loan Interest Rates Up 1%
Hi Friend,
June and summer are finally here. We want to wish our graduating seniors a huge congratulations!
There is more good news. With the current job market, your college graduate shouldn't struggle to find a job after school. This can be an exciting and overwhelming time for recent graduates, but with proper planning and effort, getting hired may even come before graduation or soon after. This NPR article shares more about the current job market and the perspective of recent college grads.
The summer break can be a valuable time for your family to work together to create a college funding plan for your college bound students. Most of these plans will include some federal student loans. Take note, that federal student loan interest rates will be increasing for the 2022-2023 school year. The new federal rates will be 4.99 % for undergraduate loans, 6.54 % for graduate loans, and 7.54 % for Parent PLUS loans. Learn more about student loans and how to navigate them in our June blog.
We are excited to introduce our new scheduling system through Calendly. If you are ready to get a start on your family's college financial plan, sign up for a complimentary consultation with me through Calendly today.
– Trixie
Good News for College Seniors: The Job Market Is Booming!
College graduates are entering a hot labor market with national data showing employers are significantly boosting recruitment. Many seniors are accepting job offers months before they graduate.
All right. Just about to graduate from college and looking for a job? Actually, great timing. The growing competition for graduates is allowing for earlier job offers, higher starting wages and more control during the hiring process.
Federal Student Loan Interest Rates Going Up More Than 1% for 2022-23
Federal college loans are about to become more expensive. Federal student loan interest rates are increasing this summer by more than one percentage point. The new rates will take effect on July 1, 2022.
The Direct Subsidized Loans and Direct Unsubsidized Loans for undergraduate degrees will increase to 4.99 percent. Direct Unsubsidized Loans for graduate or professional degrees will now be at 6.54, and the Direct PLUS Loan will be at 7.54 percent, affecting graduate or professional students and the parents who take out these loans to help their dependent children get their degree.
How to Survive Paying for College Free On-Demand Webinar
Enroll in our FREE on-demand webinar and learn how to calculate:
Expected Family Contribution (EFC)
Cost of Attendance (CoA)
FAFSA and CSS profile
Public versus private costs
How you can afford college without jeopardizing retirement
Enroll for free now! Just click the button below!
Westface College Planning is here to help ensure your planning is where it needs to be. Contact us with any questions you might have for the years to come!
Ready for your own success story?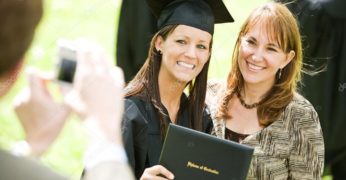 If you're a typical parent with college-bound students, you're probably overwhelmed. You want to help your sons and daughters make the right choices and prevent overpaying for their education. You're not alone! We're here to help. Schedule your free consultation today – click below to get started!
Catch our free, on-demand webinar:
How to Survive Paying for College
Join Beatrice Schultz, CFP® for our on-demand webinar, where she provides parents with the exact steps that often greatly lower the cost of college, even if there's little time to prepare.