What to Know About the Federal Pell Grant
It's no secret that student loans not only inherently carry a huge financial burden.  Without a cushy, high-income job at the get-go of your career, students are forced to deal with years of monthly payments, potentially tallying up to 20 years or more.  Your instinct is likely to avoid loans like the plague.  Thankfully, other avenues to finance college do exist.  Grants are one of them.
High financial need?  Consider the Federal Pell Grant.  Unlike a loan, a grant does not need to be repaid, which is one reason why grants are a much better option for students in the long run. This specific type of grant provides need-based income to low-income undergraduate students.
Federal Pell Grant: Basic Information
Basics for this type of grant include the following details:
They don't need to be repaid.
Financial need determines the amount given, costs to attend school, status as a full-time or part-time student, and plans to attend school for a full academic year or less.
Maximum Federal Pell Grant for the July 1, 2013 to June 30, 2014 year: $5,645.
College students can only receive the Federal Pell Grant for 12 semesters.
If a college student's parent or guardian was a member of the U.S. armed forces and died as a result of military service performed in Iraq or Afghanistan after the events of 9/11, they may be eligible for additional Federal Pell Grant funds.
Eligibility Requirements
Federal financial aid often has specific requirements that need to be met, and the Federal Pell Grant is no exception.  Eligibility relies on the following constituents.  You must:
Be an undergraduate or vocational student enrolled or accepted for enrollment in a participating school.
Not have earned a bachelor's or a professional degree.
Demonstrate financial need.
Be a U.S. citizen or eligible noncitizen.
Have a valid Social Security number.
Be registered with Selective Service(if male).
Complete the FAFSA and sign statements on the FAFSA that:

They are not in default on a federal student loan.
They will use federal financial aid only for educational purposes.
This is only one type of grant.  They're well worth researching, so be sure to take all of them into consideration!
Westface College Planning helps navigate the financial aid process from start to finish.  To learn how we can minimize college cost, call us at 650-587-1559 or sign up for one of our Tackling the Runaway Costs of College Workshops or Webinars.
Photo Credit: Nic McPhee
Ready for your own success story?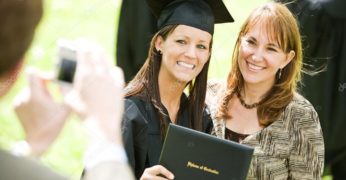 If you're a typical parent with college-bound students, you're probably overwhelmed. You want to help your sons and daughters make the right choices and prevent overpaying for their education. You're not alone! We're here to help. Schedule your free consultation today – click below to get started!
Catch our free, on-demand webinar:
How to Survive Paying for College
Join Beatrice Schultz, CFP® for our on-demand webinar, where she provides parents with the exact steps that often greatly lower the cost of college, even if there's little time to prepare.