February Newsletter 2014: Writing Contest, Merit Aid Restrictions, Senior Checklist & More
It's February!
You may think it's too early to file your tax returns, but if you have a senior, there are reasons to take action as soon as possible.
If you complete your income tax return and update your
FAFSA
before colleges send out award letters in March, you can expect a more accurate financial aid award offer from your colleges.  That way you will have realistic award offers from every college when making that final college choice in April.This month's 
Featured Find
provides a checklist to keep seniors and their parents on track in preparing for the next steps to college.
Many private colleges have priority financial aid deadlines early this month, so be sure to check their dates.  Some even require the FAFSA and CSS Profile for merit aid consideration.  We go into more detail in this month's Senior Scoop.  Don't let available financial aid for your student pass you by!
Do you have daughters in 7-10th grade?  Join us at the Dare 2B Digital Conference, a conference designed to open the eyes of young women to the pervasiveness of computing technologies in their everyday life and to careers in science and technology.  I'll be there again this year presenting the Parent Track workshop on college financial planning, so mark your calendars for March 1st and register online.
Westface College Planning is proudly sponsoring the Peninsula Young Writers 4th Annual Writing Contest.  If your child often plumbs the depths of their creativity by penning heroic adventure tales, well-composed song lyrics or even autobiographical narratives, we highly encourage them to participate, and you should too!  The deadline is Feb. 28th.  Don't miss out!
Reserve a seat at a webinar or give me a call when you are ready to take your next step on the path to creating a clear college funding plan.   To avoid rushing or being shut out of opportunities, both financial and academic, having a plan is key!
If you have any questions or comments, please feel free to contact me.
All the best,
Beatrice Schultz, CFP®
Westface College Planning
College Funding Specialist
650-587-1559 
College Smart Radio: Tackling the Runaway Costs of College
Tune in to 1220am KDOW – the Wall Street Business Network from 3:00pm-3:30pm every Saturday for my radio show, College Smart Radio – Tackling the Runaway Costs of College.  The show can be streamed live at www.KDOW.biz, too!
Curious what College Smart Radio covers?  Tune in this Saturday, Feb. 8th, where Gary Brahm, Chancellor of Brandman University, will delve into the significance of "Competency-Based Education" compared to students simply adding credit hours to their transcript.Listen in to the
College Smart Radio podcast
of a show last week when we discussed Western Undergraduate Exchange (WUE), explaining its process and who qualifies.
It's all great information you won't want to miss out on.  Thanks for listening!
Featured Find: 12th Grade Student & Parent Checklist
"Winter
Encourage your parent(s) to complete income tax forms early.If your parent(s) has (have) not completed tax forms, you can provide estimated information on your federal student aid application, but remember to make any necessary changes later.
As soon as possible after Jan. 1, complete and submit your Free Application for Federal Student Aid (FAFSA), along with any other financial aid applications your school(s) of choice may require.You can complete the FAFSA online or on paper, but completing the application online is faster and easier. You should submit your FAFSA by the earliest financial aid deadline of the schools to which you are applying, usually by early February."
Continue reading the checklist here.
Upcoming "Tackling the Runaway Costs of College" Webinars
Seating may be limited – Register to ensure your spot!
Most parents are not financially prepared to enter the most expensive time period of their lives: covering their child's college education.Our 1-hour workshops provide steps you can take right now to assure you understand the cost of attendance and how you can afford college without jeopardizing your retirement.
Our next upcoming workshops are:
Senior Scoop – Merit Aid: Some Assembly (May Be) Required
Seniors: If you believe all colleges only require their application for consideration of merit aid, think again.
If you're unfamiliar with merit aid, it essentially grants students with funding stemming from academic or other achievements, such as an impressive GPA or recognized honors, not based upon financial need.
It's true that most colleges only request you fill out their school-based form along with the FAFSA, but about 300 of them signify you must also submit your CSS Profile. To search for your top college picks and whether or not they need your CSS Profile, consult this College Board list.
Continue reading Senior Scoop here.
Advice & Insight
Connect With Us For The Latest News
Are you following Westface College Planning online? If not, here are just a few things you missed:
Data shows engineering degree holders earn the highest starting wages, but who else?  Find out on our Facebook page.
My LinkedIn Page points to a nicely laid out interactive calendar to successfully lining up priorities for college financial planning in 2014.
Observe discrepancies U.S. News reveals in the "2014 Best Colleges Rankings" on my Twitter page.
Our Google+ page links to a brand-new "financial aid toolkit" which calculates Cost of Attendance.
Follow us on Facebook, Twitter, Google+ or connect with me on LinkedIn so you don't miss any additional updates!
Click here to reserve a spot on our mailing list. You'll receive our monthly newsletter updating you about imperative college finance information directly to your e-mail.
About Westface College Planning
If you are a typical parent with college bound students, you're probably overwhelmed by all the research necessary to help your sons and daughters make the right choices and prevent overpaying for their education.
You are not alone!
Get the facts. Educate yourself to potentially save tens of thousands of dollars on a single college education. Parents of more than one child heading to college in the next few years, can save even more.
At Westface College Planning we work with families to help you plan for and navigate the "paying for college" process. We teach you how to minimize your out-of-pocket expenses, maximize financial aid eligibility, understand the best way to navigate through the college selection process and prioritize your sources of college funds to protect your life savings!
Sign up for a free workshop or webinar or call to schedule a complimentary college funding consultation today.
More information at westfacecollegeplanning.com.
Ready for your own success story?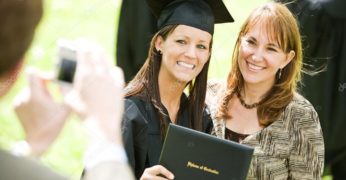 If you're a typical parent with college-bound students, you're probably overwhelmed. You want to help your sons and daughters make the right choices and prevent overpaying for their education. You're not alone! We're here to help. Schedule your free consultation today – click below to get started!
Catch our free, on-demand webinar:
How to Survive Paying for College
Join Beatrice Schultz, CFP® for our on-demand webinar, where she provides parents with the exact steps that often greatly lower the cost of college, even if there's little time to prepare.