February 2015 Newsletter: College Funding isn't Only About Financial Aid & More
February 2015 Newsletter
 It's February!
As we enter the month of Valentines, embrace your sweetheart, but don't forget to share the love for an important significant other always present in your life: your finances.
Our Featured Find discusses the incredibly high cost of college, emphasizing the point that "whether your child qualifies for financial aid or not, your family still needs to figure out how to use your income and assets to come up with your share of the cost of college."  Remember: "College funding isn't merely about financial aid; it's about your financial life".
Small steps toward lowering college costs can also alleviate part of the burden.  We know that textbook prices are ridiculously marked up, but to what degree?  This month's Senior Scoop reveals that textbook prices in the last 30 years have escalated–brace yourselves–812%, which is roughly 3x  quicker than the current inflation rate.
Your next step is to build your college funding plan and map out your financial life.  We can help you take your next step on the path to creating a clear college funding plan.  Sign up for a workshop or give me a call today!
All the best,
Beatrice Schultz, CFP®
Westface College Planning
College Funding Specialist
(650) 587-1559
College Costs Could Total as Much as $334,000 in Four Years
"The most expensive colleges today are elite private colleges at $68,000 per year. While the rate of increase in college costs has slowed,  the price is still going up.
If your child is going to college four years from now (2018) , the projected cost of an elite college from 2018 – 2021 could soar as high as $334,000 for a four year degree.  The national average cost of attending a four-year public college is over $28,000 per year, and the average cost of attending a four-year private college is now over $59,000.
And those are today's prices. The table below projects those costs for future years assuming a 6.5% (public) 4.5% (private) annual increase in the total cost of attendance".
Continue reading the Forbes article here.
---
Upcoming "Tackling the Runaway Costs of College" Workshops & Webinars
Seating may be limited – Register to ensure your spot!
 Most parents are not financially prepared to enter the most expensive time period of their lives: covering their child's college education.
Our 1-hour workshops provide steps you can take right now to assure you understand the cost of attendance and how you can afford college without jeopardizing your retirement.
Our next upcoming workshops are: 
---
Senior Scoop: The Money-Hungry Monster of Textbook Prices
 Seniors: Imagine this scenario: You're a newly accepted freshman wrought with a sense of anticipation and wonder as you hit the "submit" button to finalize your class roster.  To fully prepare for your upcoming venture, you view your college's bookstore website to add up prices.  Then you sit, horrified and wide-eyed as your textbook cost amounts to $300, $400, or $500+ for the required materials.
This number may be particularly shocking for California community college (CCC) attendees, who intentionally avoided excess cost for their initial 2-year courses spent at a CSU or UC.
Instead of shelling out over $13,000 per year for a CSU in-state tuition, the average a CCC student can expect is around $4,000.  So they accept their $1,000 to 2,000 or so fee for the term, only to realize that books alone could reach up to $600 or more that semester.  That's 40% of theirtuition.  Talk about excessive!
Continue reading Senior Scoop here.
---
Advice & Insight
Connect With Us For The Latest News!
Are you following Westface College Planning online? If not, here are just a few things you missed:
   Find out what two paths states are considering to cut educational debt on our Facebook.
   See what "FAFSA follies" and other myths exist on my LinkedIn.
  Our Twitter shows what other financing options to look into aside from 529 plans alone.
   Ever heard of Theme Park Engineering? Learn about other unique degrees on our Google+ page.
Follow us on Facebook, Twitter, Google+ or connect with me on LinkedIn so you don't miss any additional updates!
---
About Westface College Planning
If you are a typical parent with college bound students, you're probably overwhelmed by all the research necessary to help your sons and daughters make the right choices and prevent overpaying for their education.
You are not alone!
Get the facts. Educate yourself to potentially save tens of thousands of dollars on a single college education. Parents of more than one child heading to college in the next few years, can save even more.
At Westface College Planning we work with families to help you plan for and navigate the "paying for college" process. We teach you how to minimize your out-of-pocket expenses, maximize financial aid eligibility, understand the best way to navigate through the college selection process and prioritize your sources of college funds to protect your life savings!
Sign up for a free workshop or webinar or call to schedule a complimentary college funding consultation today.
More information at westfacecollegeplanning.com.
Click here to reserve a spot on our newsletter mailing list.
You'll receive our monthly newsletter updating you about need-to-know college financing info… Directly to your e-mail!
Ready for your own success story?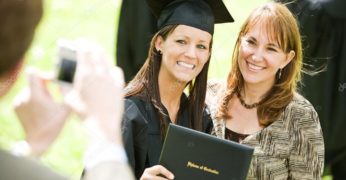 If you're a typical parent with college-bound students, you're probably overwhelmed. You want to help your sons and daughters make the right choices and prevent overpaying for their education. You're not alone! We're here to help. Schedule your free consultation today – click below to get started!
Catch our free, on-demand webinar:
How to Survive Paying for College
Join Beatrice Schultz, CFP® for our on-demand webinar, where she provides parents with the exact steps that often greatly lower the cost of college, even if there's little time to prepare.