February 2012: Mind The Gap, Your Financial Aid Package & More
Greetings!
Happy February! Now is the time to be researching private scholarships to fill the gap. Not sure what that means? Keep reading to find out and to learn 7 tips to get the best financial aid package possible.
Last night's College Funding Workshop at North Tahoe High School was great! It was a pleasure to meet more parents of college bound students who are ready to start planning how to fund it.
Next week's College Funding Workshop is on Tuesday night at the Redwood Shores Library. Visit www.westfacecollegeplanning.com to register and to read helpful articles, financial aid tips & tricks and more.
The college planning process is full of difficult questions and potentially expensive pitfalls. Whether your student is already in college, is a senior in high school or just starting their elementary school years, planning for college can never start too early. Give me a call at 650-587-1517 to schedule a complimentary private consultation to take the first step on the path to creating a clear college funding plan.
All the best,
Beatrice Schultz
Westface College Planning
College Funding Specialist
Featured Find: Get the Best Financial Aid Package
You've drawn up a list of public and private colleges that are a good fit based on everything from academics to ambiance. The price tags vary widely, but don't automatically cross colleges off the list if they seem too expensive. Just because some schools are pricey doesn't mean you can't afford them.
As you prepare to make your case to colleges, experts suggest following these tips:
Get your data in order.
Contact colleges early.
Beat the deadlines.
Understand the formula being applied.
Evaluate each element of the aid package.
Be prepared to appeal.
Go right to top.
Educate yourself. Come to a Westface College Planning Workshop and read more on USNews.com.
Upcoming College Funding Workshops: Seating may be limited – Register to ensure your spot!
Did you know most families qualify for more financial aid than they ever thought possible? Our 1-hour College Funding Workshops provide steps you can take right now to assure you don't overpay for college, that you clearly understand the process and how to maximize your aid qualification!
We hope to see you at one of these upcoming workshops:
College Funding Workshop: Tuesday, February 7, 2012 from 6:30-7:30 pm in the Community Room at Redwood Shores Library, 399 Marine Parkway, Redwood City
College Funding Workshop: Tuesday, March 6, 2012 from 6:30-7:30 pm in the Community Room at Redwood Shores Library, 399 Marine Parkway, Redwood City
Parents and students are welcome! Please visit our workshops page to register.
Senior Scoop: Steps for Students & Parents to Prepare for College
January was the month to apply for government and institutional (college) financial aid by submitting the FAFSA and CSS Profile. Most colleges will not start sending offers and financial aid award letters for a few weeks, so February is a great month to focus on applying for private scholarships.
With tuition rising faster than financial aid dollars, more students are finding gaps in their financial aid packages. The gap appears when the student's expected family contribution (EFC) plus the school's financial aid package don't equal the cost of attendance. This gap appears as unmet need on a student's financial aid award letter.
Private scholarships are one way to meet that unmet need.
There are literally thousands of scholarships from all across the country, which are available to students with a wide range of qualifications. However, locating applicable scholarship sponsors can be a very competitive and time-consuming project.
Scholarships are usually not need-based aid. In other words, the award is given mainly on the achievements of the applicants; however, financial need is taken into consideration on certain occasions.
Students should begin their scholarship search locally, contacting the following:
Clubs
Organizations
Agencies
Parent-teacher associations
Veteran's groups
Professional organizations
Parents' employer and/or union
Corporations
Ethnic heritage groups
Religious affiliations / Churches
Chamber of Commerce
Libraries
Yellow pages (under foundations)
American Legion Post
Businesses (human relations / resources department)
High school guidance office
After identifying and applying to qualified local scholarship sources, expand your search nationwide. The best way to search for national scholarships and fellowships is to use a personalized search, like the FastWeb scholarship search, that compares your background with a database of awards. Only those awards that fit your profile are identified as matches.
For additional ideas to fill the gap, contact Westface College Planning!
About Westface College Planning
At Westface College Planning, we are committed to helping parents through the process of making the right financial choices for their college bound students.
If you are a typical parent with college bound students, you're probably overwhelmed by all the research necessary to help your sons and daughters make the right choices and prevent overpaying for their education.
You are not alone!
Our information packed one-hour workshops will help you:
Understand the true cost of college and how to afford it.
Learn the specific steps to take immediately to maximize financial aid.
Receive valuable information on scholarships and gift aid qualification.
Gain awareness on how to accurately compare the true cost of schools, public vs. private.
Develop best practices for school selection, and more!
More information at westfacecollegeplanning.com.
Ready for your own success story?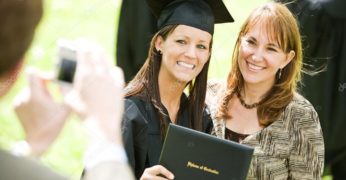 If you're a typical parent with college-bound students, you're probably overwhelmed. You want to help your sons and daughters make the right choices and prevent overpaying for their education. You're not alone! We're here to help. Schedule your free consultation today – click below to get started!
Catch our free, on-demand webinar:
How to Survive Paying for College
Join Beatrice Schultz, CFP® for our on-demand webinar, where she provides parents with the exact steps that often greatly lower the cost of college, even if there's little time to prepare.