Reviewing the FAFSA4caster
Families harboring upcoming or future college-bound students are unquestionably aware that the FAFSA season kicked off a couple of weeks ago: January 1st 2015.
As you gather vital information and documents (such as household income) for the FAFSA, it may lend you a small peace of mind to get a general idea of your potential financial aid.  Thankfully, instead of braving the barrage of questions blind, the government set up what's known as the FAFSA4caster to help weigh your options for free.
Other than standard questions like date of birth, the FAFSA4caster also asks about your taxes for 2014, so it'll be handy if you can input your adjusted gross income to get an optimal assessment.  It computes your household income and net worth in the context of a college you specify.
Why Use the FAFSA4caster?
One of the nicest perks is that you can fill this out for your freshman or sophomore, rather than put it off until their senior year.  With an idea of future earnings, you can easily enter the required information to estimate possible financial aid, and let your student know in advance.
Keep in mind the FAFSA4caster compares your stats to national averages, and therefore, the accuracy may differ to the actual amount awarded.  It's a useful method to get an overall estimate, but it can certainly guide you in the right direction.
Westface College Planning can help navigate the financial aid process from start to finish.  To learn how we can help you call us at (650) 587-1559 or sign up for one of our Tackling the Runaway Costs of College Workshops or Webinars.
Photo Credit: FAFSA4caster.ed.gov
Ready for your own success story?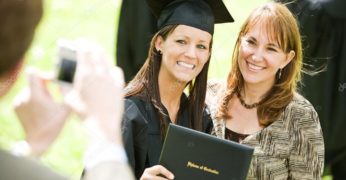 If you're a typical parent with college-bound students, you're probably overwhelmed. You want to help your sons and daughters make the right choices and prevent overpaying for their education. You're not alone! We're here to help. Schedule your free consultation today – click below to get started!
Catch our free, on-demand webinar:
How to Survive Paying for College
Join Beatrice Schultz, CFP® for our on-demand webinar, where she provides parents with the exact steps that often greatly lower the cost of college, even if there's little time to prepare.