FAFSA: Your Gateway to Financial Aid
There's no question that the month of January is the month to complete the FAFSA (the Free Application for Federal Student Aid). Equally, there's no question that the FAFSA is the gateway to billions of dollars of financial aid.
With that in mind, its imperative the FAFSA form be submitted correctly. But, depending upon the statistic you believe, as many as 70% to 90% of all FAFSA forms are turned in with errors. Not only are the majority of FAFSA forms incorrectly submitted, but coupled with those parents and students who fail to file a FAFSA at all – it's obvious there's genuine need for education about the form itself.
Read more here.
Photo Credit: cydneycap
Ready for your own success story?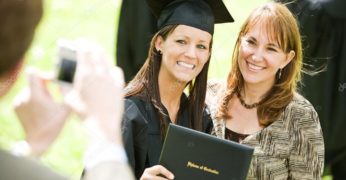 If you're a typical parent with college-bound students, you're probably overwhelmed. You want to help your sons and daughters make the right choices and prevent overpaying for their education. You're not alone! We're here to help. Schedule your free consultation today – click below to get started!
Catch our free, on-demand webinar:
How to Survive Paying for College
Join Beatrice Schultz, CFP® for our on-demand webinar, where she provides parents with the exact steps that often greatly lower the cost of college, even if there's little time to prepare.