Exploiting Student's College List on the FAFSA
As you're helping your child complete the FAFSA, do you realize their 10 schools of choice can be used against them?
It seems innocent enough.
Your student may favor New York University over UCLA and, naturally, would categorize them by personal importance.  It's becoming increasingly apparent, however, that this list contains an underlying M.O. in the hands of some colleges.
Unbeknownst to students and their families, certain institutions (not typically Ivy League) extract this meaning of favored colleges behind each student's top 10 on the FAFSA.  They utilize measured tactics in their own favor—in the context of both admissions and financial aid.
If one of these colleges scans the potential candidate's preferred colleges and finds themselves placed at #3 or #4, they very well may scoot the student over to the waiting list or even deny admission entirely.
In their view, they're fostering a selection process, or a calculated "competitive intelligence", most beneficial to their own capacity for enrollment.  If the student's drive to attend their school is (seemingly) less fervent than others that may accept them, why open a spot?
V.P. of enrollment, W. Kent Barnds, at Augustana College in Illinois openly acknowledged a powerful correlation between the colleges they indicate and their admission process.
60 percent of students who indicated Augustana first ended up enrolling (correlating with offers of acceptance), 30 percent of those who situated them in the second slot and 10 percent of those who put them in the 3rd spot.  He also emphatically stressed that Augustana never employs it as a basis for financial aid.
This isn't the practice for all colleges.  Other schools may indeed grant less financial aid to students who "rank" their institution as first on the FAFSA list.
According to their logic, if the student desires acceptance so badly, they'll be more likely to cover extra costs when awarded less than substantial aid for tuition.  If it's their ultimate goal to march proudly across the graduation stage at one particular college, the majority of families will support excess costs so their student's dream is realized.
While not all colleges adopt this methodology, it's slowly breaking into the limelight as a reality needing serious examination and regulation.
A surefire way to avoid this potential issue is by clearly cataloging your top 10 choices alphabetically.  Then absolutely no ulterior meaning of most-sought-after colleges may be extracted from their order.
It's continually swept under the rug, even by the FAFSA itself, leaving far too many parents and students unaware and mislead.  They comment that "For state aid, you may wish to list your preferred college first".
Until the matter spirals out of control and enough passionate protest arises to alter the FAFSA accordingly, your student will need to craft their list to cleverly bypass any possible negative impact of their choices.
Westface College Planning can help you prepare for the FAFSA effectively and navigate the financial aid process from start to finish. To learn how we can help you call us at 650-587-1559 or sign up for one of our Tackling the Runaway Costs of College Workshops or Webinars.
Photo Credit: Chris Lott
Ready for your own success story?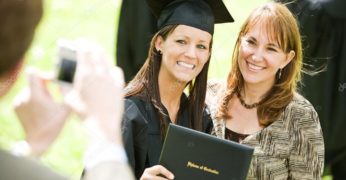 If you're a typical parent with college-bound students, you're probably overwhelmed. You want to help your sons and daughters make the right choices and prevent overpaying for their education. You're not alone! We're here to help. Schedule your free consultation today – click below to get started!
Catch our free, on-demand webinar:
How to Survive Paying for College
Join Beatrice Schultz, CFP® for our on-demand webinar, where she provides parents with the exact steps that often greatly lower the cost of college, even if there's little time to prepare.