Creating a Budget for College: 5 Easy Steps
Creating a budget for college is a smart way to track what your costs will be, as well as how and when you plan to pay for school. You may already keep a monthly budget for other expenses. However, it's important to create a budget for college as well. But where do you start?
Pick a School. Determine which school you plan to attend and when you hope to start.
Calculate Expected Costs. Make a list of all set (e.g. rent) and variable (e.g. entertainment) expenses and estimate what you think the average monthly costs will be. If possible, include an emergency fund.
Create a Monthly Budget. Using a budget worksheet will help. If you need to, consider ways to lower college costs. Then determine what to include when creating a budget for college expenses.
Determine Fund Sources. Money for school can come from any number of places. Be sure to explore all your options (parents' savings, parent income, student income, grants, scholarships, other sources).
Calculate What to Borrow. Add up all your expenses and subtract them from your available funds and projected monthly income. This will give you the maximum amount that will need to be borrowed.
Once you are done creating a budget for college, the real challenge is sticking to it. Limit your use of credit cards to emergencies and planned expenses. Track your spending closely and be wary of peer pressure. Part of the experience of college is to prepare you for real life. Forming good habits with money now will help you in the future.
Remember, you are not alone! At Westface College Planning, we'll help you prepare so you can have the most positive college experience possible.
Photo Credit: Tax Credits
Ready for your own success story?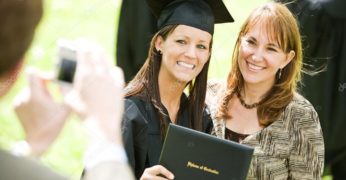 If you're a typical parent with college-bound students, you're probably overwhelmed. You want to help your sons and daughters make the right choices and prevent overpaying for their education. You're not alone! We're here to help. Schedule your free consultation today – click below to get started!
Catch our free, on-demand webinar:
How to Survive Paying for College
Join Beatrice Schultz, CFP® for our on-demand webinar, where she provides parents with the exact steps that often greatly lower the cost of college, even if there's little time to prepare.