Crafting a Personal Statement
For any college bound student, crafting a personal statement can seem like a daunting task. The weight of the essay is equal to that of the test scores and GPA when applying to college, so it should be a priority for every college applicant. There are several components to the personal statement that students should note, and the very best shines through when they all come together cohesively.
Organic writing process:
UC Berkeley admissions advise students to write not only about an experience, but to focus on what the student has gained as a result. Motivation, leadership, tenacity, potential; these are all elements that colleges look for in a freshman applicant and these qualities should come through within your personal statement. The best advice that I have gotten for writing a personal statement was to be organic in my writing. There is no formula that will confirm a student's acceptance into university; admissions officers want to see a unique essay in depth and breadth. The personal statement should be crafted out of an experience that has shaped you as a student, leader or member of the community. It is best for your voice to come through in your writing.
Word count:
Advice varies when discussing the personal statement; students are told to be inquisitive, sound intellectual, use a broad vocabulary, follow the prompt and link their essay to a greater cause… all within the 650 word limit. Mixed reactions are evoked when students hear this, as the word limit is both the easiest and the hardest part or writing a personal statement. Because the essay is short, it must be concise; when writing your personal statement, every word counts.  Don't think of this constraint as limiting, however. The word count inevitably helps the student narrow down his or her personal statement ideas, which can seem like a daunting task in itself. When writing your personal statement, the word count is your friend.
Vague prompts:
The personal statement prompts are intentionally vague and open ended; they are intended for you to have a myriad of options to choose from whilst writing, but to not lose sight of the prompt within your writing. The prompt leaves space for the writer to dwell on setbacks and achievements, as well as highlight what he or she has overcome. Every prompt has the potential for success, and they are ambiguous in order for students to avoid trying to force their experience into the constraints of a specific prompt.
Use your resources:
One lasting bit of advice that I can offer is to understand that everyone is willing to help. The editing process should be the longest part of writing a personal statement; Ideas should marinate and the essay should be revised many times. No matter what your background is, or where you go to school, there are always going to be people in your life to help you through this process. Use your resources and get everybody to look it over before submitting your final draft.
Although I am a senior myself, I have gathered boundless advice from talking to teachers and college counselors, and reading articles on the subject. Personal statements are an important part of the application process, but it is critical to not stress about them. Begin by letting your thoughts flow out onto a piece of paper and go from there. With enough marinating and revising, everybody can create a compelling and inspiring personal statement.
Westface College Planning can help you navigate the college process from start to finish. To learn how we can help you call us at 650-587-1559 or sign up for one of our Tackling the Runaway Costs of College Workshops or Webinars.
Photo credit: Pierson Library
Ready for your own success story?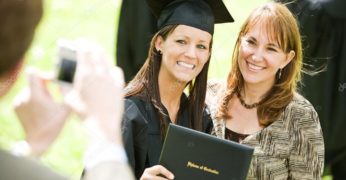 If you're a typical parent with college-bound students, you're probably overwhelmed. You want to help your sons and daughters make the right choices and prevent overpaying for their education. You're not alone! We're here to help. Schedule your free consultation today – click below to get started!
Catch our free, on-demand webinar:
How to Survive Paying for College
Join Beatrice Schultz, CFP® for our on-demand webinar, where she provides parents with the exact steps that often greatly lower the cost of college, even if there's little time to prepare.