Will Your Student Attend College Online?
Our daily lives have changed so much, we hope that you and your family are healthy and safe. This trying time has created many concerns for families, especially for high school students and college students returning home. Please know we are staying on top of the latest news so we can best inform you. If you have any questions, don't hesitate to reach out.
During this time of uncertainty, parents and students are understandably worried about what fall may bring. Many parents believe the upcoming tuition rates should be discounted. Do you agree? Stay informed and learn more about what the upcoming school year could look like for your student.
Many colleges are making one of the most difficult decisions of their existence. Is it better to risk opening and spreading COVID-19, or take the financial loss and stick with online schooling? To find out about your specific college, check out this complete list of colleges and their plans of action moving forward.
Follow us on Facebook and join me every Tuesday at 1:30 pm when I'll be on Facebook Live. I'll be sharing the latest news, giving my insight and answering your questions.
Is your high school junior college ready? I'm sharing essential tips and tricks to help you outline a game plan to better prepare your high school student for the transition to becoming a college freshman.
If you have questions about your upcoming year and how to ensure the best possible year for your student, give me a call at 360-818-7728, or sign up for a complimentary college funding consultation or educational webinar today!
I look forward to talking with you soon, and please stay safe!
~ Trixie
In College News
Will Parents Pay?
It's understandable that parents of high school seniors have questions regarding the quality of online schooling currently offered by many colleges and its value to their student.
Would you want to send your child to college in the fall if classes are all online? Many parents are saying no. Online schooling requires attentiveness and excellent time management skills, that many soon-to-be freshmen might not have acquired yet. Learn more about this topic on Inside Higher Ed.
Is Your College Opening This Fall?
Does your high school student have a specific college they were hoping to attend this upcoming fall?
The current pandemic has created hard to answer questions for higher education leaders, which ultimately causes uncertainty for students, parents and campus faculty. Here is a complete list of colleges who have either disclosed their plans or a deadline by which they will decide.
Upcoming Events
We are thrilled to announce that the Westface College Planning team will be doing a weekly Facebook Live Stream, every Tuesday at 1:30pm!

Be sure and follow us on Facebook to stay up to date on the latest information!
Tips By Trix
Tip #1: A realistic college budget needs to include ALL expenses, such as rent, utilities and groceries, as well as ALL sources of income from student loans, monthly allowance, and monies earned from a part-time job.

Tip #2: When your student is researching potential colleges, have them ask, "What do I want out of my college experience?" and, "What colleges suit my learning style?"
Tip #3: Students who structure their gap year with activities they are passionate about, such as internships, volunteering and traveling, are more likely to return to school and graduate on time.
Want more helpful tips on how to create a college funding plan? Contact us today for a complimentary consultation!
For daily tips and advice follow Westface College Planning on Facebook!
On-Demand Free Webinar
Enroll in our FREE on-demand webinar and learn how to calculate:
Expected Family Contribution (EFC)
Cost of Attendance (CoA)
FAFSA & CSS profile
Public vs. private costs
How you can afford college without jeopardizing retirement
Enroll for free now! Just click the button below!
Fun College Facts
A 2016 study showed that 38% of students attend college within 50 miles of their home.
After being caught sharing a pint of gin with fellow classmates, Theodor Seuss Geisel, was asked to resign from the college's humor magazine. Undeterred, he began contributing under the moniker Dr. Seuss.
During home football games at Penn Today, supporters throw baked goods, like toast, onto the football field between the third and fourth quarter.
Tips For Parents
Are Scholarships Taxable? Rules To Know Now
For many students, preparation for college begins in earnest at the start of junior year in high school. To help get yourself prepared, here are five tips to get your rising junior on the right track the moment the school year begins.
Before anything else, high school juniors need to set time aside to outline a game plan.
This will help you develop a working plan to take you from a high school junior to a full-fledged college student. This also includes outlining a fair budget (and sticking to it). It's never too early to have a college plan. The time spent organizing a game plan the first few weeks as a high school junior will more than pay off later.
Learn more at Westface College Planning.
Ready for your own success story?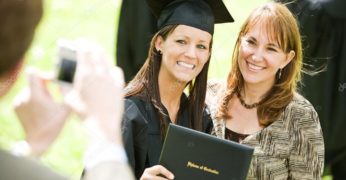 If you're a typical parent with college-bound students, you're probably overwhelmed. You want to help your sons and daughters make the right choices and prevent overpaying for their education. You're not alone! We're here to help. Schedule your free consultation today – click below to get started!
Catch our free, on-demand webinar:
How to Survive Paying for College
Join Beatrice Schultz, CFP® for our on-demand webinar, where she provides parents with the exact steps that often greatly lower the cost of college, even if there's little time to prepare.