Community College: Why You Should Consider Going to One First
High school graduation is almost 8 months away but its already time to think about what you're next educational step should be. While researching all your college options you should keep community college high on your list. With the cost of higher education rising to exorbitant levels in the past few years, community college can be a great way to save money. But that's not the only reason why going to a community college first could be the right step for your college career. Here are four reasons to consider attending a community college.
Find Your Career and Major
The current price of a state four-year institution is nearly triple that of a community college. Going to community college first can also give you the ability to figure out what you field you want to go into. Often times students enter college with an idea of what they would like to study, then after taking a few general classes they realize that they are no longer interested in that particular subject due to any number of reasons. Many students switch majors in the first two years adding to the cost of college by having to take additional courses and/or delaying graduation in order to fulfill requirements for the new major. By attending community college you can take general education classes and save a considerable amount of money while you are deciding which field will work best for you.
Save Money
Another way to save some cash by going to community college is living at home instead of living in the dorms. Though living at the dorms can be a great experience by giving you a taste of freedom, it's expensive. You normally have a flat fee for the dorm cost each year and will most likely have to purchase a meal plan. If you live at home and go to community college, you get to save on these two expenses that can really add up to significant amounts of graduation debt over a four-year period.
An Easier Transition
Besides the fact that the price of community college is much cheaper than a state school or private university, you'll also be saving more than just money. Going to a community college can be an easier transition from high school. Most community campuses are small compared to universities, which mean that class sizes are typically smaller. Many students who attend university after high school have trouble keeping up with the academic pace and larger class sizes made up of hundreds of students. At a community college, professors are much more accessible and can provide the personal time students are accustomed to.
Flexible Hours
If you're a person who is looking to get your degree yet you also still need a full time job then community college is a great alternative to a four-year institution. Most community colleges offer a wider range of class times and because class sizes are smaller they are able to offer flexibility in their class schedules. This could be a great option for those who have a busy schedule outside of school.
College is a time for change and figuring out what you want to do, but you don't have to waste money doing it. Making an informed decision with your money is the best strategy. Practicing fiscal responsibility now will ensure that you're in a better position to take advantage of opportunities later.
To learn more about how Westface College Planning can help you prepare for college call us at 650-587-1517 or sign up for one of our Tackling the Runaway Costs of College Workshops.
Photo Credit: Wonderlane
Ready for your own success story?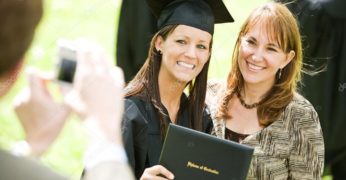 If you're a typical parent with college-bound students, you're probably overwhelmed. You want to help your sons and daughters make the right choices and prevent overpaying for their education. You're not alone! We're here to help. Schedule your free consultation today – click below to get started!
Catch our free, on-demand webinar:
How to Survive Paying for College
Join Beatrice Schultz, CFP® for our on-demand webinar, where she provides parents with the exact steps that often greatly lower the cost of college, even if there's little time to prepare.