Community College to 4-Year: California's TAG Program
As a way to save money, many students choose to go to a community college for the first 2 years and then move on to a 4-year university to complete their degree. It's a smart financial move. If you're considering going to a community college in California and then transferring to a University of California (UC) or California State University (CSU) school, you need to be aware of the California college Transfer Admission Guarantee (TAG) program.
Just like other states, California college admission boards are required by law to offer very generous college transfer policies. Making the move from a community college to a 4-year university in California is easier than you think. According to state law on college transfer agreements, each California community college must develop a core curriculum that, if completed, will satisfy the lower division degree requirements for any UC or CSU school. The law requires that UC and CSU schools set up a specific path of requirements that, if fulfilled by the community college student, will lead directly to admission to that school, subject to enrollment limitations and special circumstances. As a result, 8 out of 10 California community college students are accepted into a 4-year university through a transfer.
According to the UC transfer website, nearly a third of all UC bachelor degrees are awarded to transfer students, and students who transfer in as juniors from community college graduate 2.4 years (on average) after starting at the UC school. Here are a few things students should know in order to pursue TAG.
By participating in a TAG program, students will receive early review of their academic records, early admission notification and specific guidance about major preparation and general coursework.
Students need to make sure to apply for admission to a UC during the appropriate filing period.
Students can use the online Transfer Admission Planner to complete a TAG application and review it with their community college counselor and/or UC campus TAG adviser.
When a student's TAG is approved, they need to fulfill all remaining coursework and GPA requirements in their TAG agreement.
Another thing to keep in mind is that as you are exploring transfer possibilities you may hear about the Intersegmental General Education Transfer Curriculum (IGETC). It is a series of courses that California community college students may complete to satisfy the lower-division general education requirements at both UC and CSU. Completing the IGETC does not guarantee admission into a UC school. However, if a student is admitted, they will be placed on a fast track to completing their basic degree, as many of the general requirements will already be satisfied.
If your student is considering this as an option but isn't sure which CSU or UC school they want to go to, remember, the student's credits will transfer to any of them. So the student can choose a school based on other factors that are important to them.
Westface College Planning can help you navigate the college saving and funding process from start to finish. To learn how we can help you call us at 650-587-1559 or sign up for one of our Tackling the Runaway Costs of College Workshops or Webinars.
Photo Credit: Eric E Johnson
Ready for your own success story?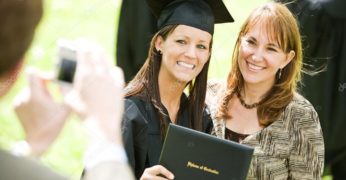 If you're a typical parent with college-bound students, you're probably overwhelmed. You want to help your sons and daughters make the right choices and prevent overpaying for their education. You're not alone! We're here to help. Schedule your free consultation today – click below to get started!
Catch our free, on-demand webinar:
How to Survive Paying for College
Join Beatrice Schultz, CFP® for our on-demand webinar, where she provides parents with the exact steps that often greatly lower the cost of college, even if there's little time to prepare.