College Planning For Sophomore High School Year
It might seem early to have a college funding plan in place if your daughter or son is only 14 or 15. It's not! A student's sophomore year in high school is the best time to start college planning as it marks the next phase for parents to narrow down the best financial options and strategies for their college-bound student.
To stay on track, use this high school college planning checklist for sophomores.
Must-Do College Planning Tips for Parents
While your student won't apply for financial aid right away, their sophomore year is when you need to start planning for it; when your student files the financial aid applications in October 2021 to attend college in 2022, they will be reporting 2020 income.
The Free Application for Federal Student Aid (FAFSA) is the universal application for federal and state financial aid, and the College Scholarship Service (CSS) Profile is an additional financial aid application that some private and public colleges use to award institutional (non-government) financial aid. The FAFSA and CSS Profile will be available on October 1st of your student's senior year, but as explained above, the base income reported will be from two years prior.
Every college has different deadlines for submitting the FAFSA and CSS Profile. Some may be as early as November 1, so make sure you keep track of every deadline!
Don't wait to estimate your student's Expected Family Contribution (EFC) either. The College Board EFC calculator is a good place to start. If the calculated EFC is lower than the cost of attendance at colleges your student is considering, review the tips below to maximize financial aid eligibility. Why is this important? During a student's sophomore year many parents need to focus on need-based financial aid strategies to optimize their college planning.
To maximize financial aid eligibility, here are eight helpful college planning tips:
If your family intends to sell investments to help pay for college expenses and there will be capital gains associated with the sale, it's essential to do so early in the student's sophomore year. Any capital gains earned in the "base years" (from January of sophomore year in high school to December of sophomore year in college) will be counted by the U.S. Dept. of Education's formula as income when it comes to determining the student's need. To avoid this, investments must be sold before January of the student's high school sophomore year.
If you or your spouse is self-employed, make every attempt to close business and earn income this tax year versus postponing it to January 2020.
If your company typically offers December bonuses, ask your employer if you can be paid in December 2019, not January 2020.
Figure out your Expected Family Contribution (EFC) during your student's sophomore year. By getting a solid idea of what you will be expected to contribute towards college, you can find colleges within your price range and identify what you might need in grants, scholarships and loans to manage college costs. The more financial aid information you can gather, the better. An excellent resource for this is the FAFSA4caster.
Get comfortable with FAFSA.ed.gov and create a Federal Student Aid (FSA) ID, which is used to sign FASFA documents electronically. Parents and students must each sign up for their own FSA ID.
Pay off debt now to increase your family cash flow before college expenses start.
If part of your college planning is to cut back on lifestyle spending, do it now. Even saving $500 a month could add $12K to the college fund in just 2 years.
Get additional college planning tips from an advisor. They will help you assess the implications and ramifications for paying for college, which may affect your ability to retire or pay off your house, and they can help you send more than one child to college without going broke.
College Planning Must-Dos For Students
During a student's sophomore year of high school, it is crucial to have honest and open conversations about college and what you can afford.
Here are five college planning action items to follow:
Help your student start thinking about what they want in a college: Is there a particular field they wish to study? Would they prefer large lectures or smaller class sizes? Are they planning to participate in sports?
Take them to college fairs, go on campus tours and create opportunities to speak with college representatives and departments.
Discovering a career field can be difficult, but this ultimately determines a major and choosing an affordable college with a return on investment. To get them started, have them explore career options, research earning potential, and encourage them to volunteer in a field they find interesting.
To qualify for programs associated with the National Merit Scholarship Program, students need to take the PSAT/NMSQT as well as study for the SAT/ACT.
Sophomore year is the time to reinforce the importance of a well-written admission essay and maintaining good grades to increase eligibility for scholarships and grants.
Need Help With College Planning?
Navigating college planning can be an overwhelming process. At Westface College Planning, we advise parents on how to pay for college and help create a strategic college funding plan that saves time and money. Contact us today with your questions!
Ready for your own success story?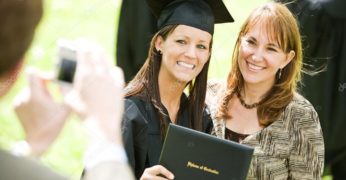 If you're a typical parent with college-bound students, you're probably overwhelmed. You want to help your sons and daughters make the right choices and prevent overpaying for their education. You're not alone! We're here to help. Schedule your free consultation today – click below to get started!
Catch our free, on-demand webinar:
How to Survive Paying for College
Join Beatrice Schultz, CFP® for our on-demand webinar, where she provides parents with the exact steps that often greatly lower the cost of college, even if there's little time to prepare.