College Decision Day Was May 1st. Congratulations!
Hi Friend,
National College Decision Day was May 1st, congratulations to all those students who've made their choice!
Although, May 1st has long been College Decision Day for countless colleges, deadlines in June or even later aren't unusual. Students who do need additional time should reach out to the admissions office at their institutions of interest to confirm they can extend their acceptance deadline. Experts say any return to normal life is still a couple of years off. For colleges, however, that timeline is significantly shorter. Institutions are racing to announce plans to bring students back for on-campus learning this fall.
If you have a high school junior, letters of recommendation, choosing a major, and visiting college campuses are most likely piling up on your agenda — or will be soon. Has your student requested their letters of recommendation yet? Harriet E. Katz, owner of Creative Kid College Coach, explains why this is a critical step in the college admission application to do before the end of the junior year.
If you are ready to start designing your college funding plan, please give me a call at 360-818-7728, or sign up for a complimentary college funding consultation or educational webinar.
~ Trixie
College News: Will College Campuses Return To Normal In Fall 2021?
Colleges across the country, from Purdue University to Portland State University, plan to reopen this fall. Calendars and learning models at all schools may continue to shift in response to local data, but the intent is for in-person education. While some institutions will stay at least partially online for the 2021-22 academic year, others plan to drop their all-virtual options altogether.
University leaders are optimistic about the gradual return to normal, but hedge that it's not going to be like pre-pandemic college life anytime soon. Progress toward normal, according to many leaders, hinges on achieving high vaccination rates…
Juniors – It's time to ask for a Letter of Recommendation! 
This is a critical step to improve your college application! With the lack of standardized testing, colleges are putting extensive emphasis on how they evaluate a student's fit for their school. An impactful letter of recommendation has taken on an even more significant role in helping admissions understand the applicant. Here are my suggestions for approaching a teacher for a letter of recommendation. But first, a few definitions…
How to Survive Paying for College Free On-Demand Webinar
Enroll in our FREE on-demand webinar and learn how to calculate:
Expected Family Contribution (EFC)
Cost of Attendance (CoA)
FAFSA and CSS profile
Public versus private costs
How you can afford college without jeopardizing retirement
Enroll for free now! Just click the button below!
Westface College Planning is here to help ensure your planning is where it needs to be. Contact us with any questions you might have for the years to come!
Ready for your own success story?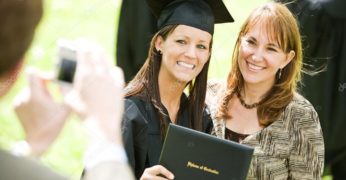 If you're a typical parent with college-bound students, you're probably overwhelmed. You want to help your sons and daughters make the right choices and prevent overpaying for their education. You're not alone! We're here to help. Schedule your free consultation today – click below to get started!
Catch our free, on-demand webinar:
How to Survive Paying for College
Join Beatrice Schultz, CFP® for our on-demand webinar, where she provides parents with the exact steps that often greatly lower the cost of college, even if there's little time to prepare.