Introducing the Coalition App
Seniors: You've heard of the Common App, but did you know there's now an alternative? 
It's known as the Coalition App for Access, Affordability, and Success, and will be available for the first time in 2016.
It rewards students who think ahead in high school, and in fact, allows you to craft a profile as early as freshman year: an online "locker".
Coalition Members
Currently the Coalition houses more than 90 "members" (or public universities—a number that's still climbing), 60 of which will be accepting these applications.
Keep in mind, however, this means only about 10 percent of universities use the Coalition App, while the Common App casts a much wider net at a whopping 700.
Exclusive Coalition App schools include the University of Florida, University of Washington-Seattle, and University of Maryland-College Park.  They will only filter applicants via the Coalition App.  Good to note if any of those three rank as your top pick.
Coalition Values
The Coalition standard is high.  To even be considered as a qualifying institution, they must "graduate at least 70 percent of their students within six years, with many having much higher graduation rates" with a proven commitment to financial aid.
They desire to provide a well-structured alternative to the Common App, support under-resourced students, and become the "single, centralized toolkit for students to organize, build, and refine their applications to numerous institutions".
Choices, Choices
The question then becomes: Which to choose?  It all depends on your preference.
This year, the Common App did integrate impressive improvements: software that saves work after 90 seconds of progress and a higher degree of filters for searching colleges, among others.
While the Coalition App boasts the functionality to build your profile from freshman to senior year, the Common App continues to implement upgrades to simplify the application process.  The Coalition App does, however, give you a solid option.  Give it a try!
Learn how Westface College Planning can help you navigate the college planning process from start to finish. Give us a call at (360) 818-7728 or use our contact form. Our workshops and webinars are also a great place to start.
Ready for your own success story?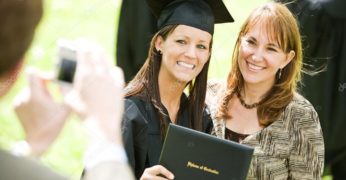 If you're a typical parent with college-bound students, you're probably overwhelmed. You want to help your sons and daughters make the right choices and prevent overpaying for their education. You're not alone! We're here to help. Schedule your free consultation today – click below to get started!
Catch our free, on-demand webinar:
How to Survive Paying for College
Join Beatrice Schultz, CFP® for our on-demand webinar, where she provides parents with the exact steps that often greatly lower the cost of college, even if there's little time to prepare.