Clearing the Confusion: What to Expect from Award Letters
Seniors: As we dive into the spring months of March and April, it's time to look out for award letters and college admission offers.
The majority of colleges will send out awards letters in March and require your acceptance before May 1st.
Breaking Down Award Letters
While you can easily find sample letters online to get the gist of what an award letter generally says, there's no designated format for them.  This may throw you for a loop when trying to compare one against another.
As you sift through these letters, it's important to figure out what financial offer they're willing to give you.  How much money must you pay back and what amount is handed to you for free?
This leaves you with your Out-of-Pocket Cost:
Total Cost of Attendance  – Gift Aid (Scholarships + Grants) = Out-of-Pocket Cost
Note that if you research award letters, the terms Out-of-Pocket Cost and Net Cost are used interchangeably.
Once you compare each college's Out-of-Pocket Cost, it'll give you a strong sense of your financial obligations for each college.
Keep in mind that:
All freshmen qualify for $5,500 in total direct loans (unsubsidized plus subsidized).
All college students qualify for Parent PLUS Loans up to the Cost of Attendance minus all other financial aid offered.
There are private loans available today (most recently from credit unions) which have more favorable features than the Parent PLUS Loan.
Crunching the Numbers
A straightforward way to compare costs is to fill out FinAid's Award Letter Comparison Tool, which allows you to input information for 3 different colleges simultaneously.
As always, we urge you to apply for the FAFSA.  Along with assessing your need-based aid and other benefits, it's a requirement for many colleges (like Stanford) in order to send you an award letter.
While there are multiple factors to consider when choosing your college, it's extremely important to understand the financial commitment you'll be making to that institution.
Westface College Planning can help you compare award letters and navigate the financial aid process from start to finish. To learn how we can help you call us at 650-587-1559 or sign up for one of our Tackling the Runaway Costs of College Workshops or Webinars.
Photo Credit: Gene Han
Ready for your own success story?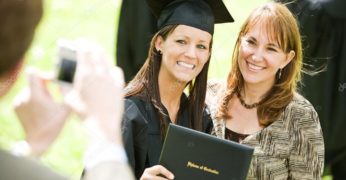 If you're a typical parent with college-bound students, you're probably overwhelmed. You want to help your sons and daughters make the right choices and prevent overpaying for their education. You're not alone! We're here to help. Schedule your free consultation today – click below to get started!
Catch our free, on-demand webinar:
How to Survive Paying for College
Join Beatrice Schultz, CFP® for our on-demand webinar, where she provides parents with the exact steps that often greatly lower the cost of college, even if there's little time to prepare.