Tell Your Kids: Choose a Career, Not a Major
Children are commonly asked, "What do you want to be when you grow up?"  They dream big: Astronauts, firefighters, doctors, etc.  Although your teen might not want to be an astronaut anymore, what they want their career to be when they finish school needs to be a driving force behind their decisions.
Common wisdom claims a student's choice of college and major will drive their occupation.  Despite this sentiment, in order for college to develop into a valuable investment, it needs to be the other way around: The career choice should drive the selection of college and area of study.
How do you help your teen choose a career path?
They don't have to set anything in stone, but knowing general industries they're interested can be extremely useful.  In addition to the wide variety of tools that look at the student's interests, talk to them about skills they like to use and jobs that sound interesting.
If you know anyone in those fields or with similar interest, have your son or daughter ask them about it and even act as their shadow.  Encourage them to take an aptitude test or two if they want to be lead in a more focused direction (one which may have never crossed their mind!).
Once your student has a few ideas about the type of occupation they'd like to explore, it becomes far easier to figure out which majors could apply.  Then during your college search you can look at schools that are strong those areas of study.  During your campus visits, ask specifically about those departments and find out if there are students or professors you can talk to about the classes.
Your student might not know exactly what they want their job to be in the future, understandably so, but it's important to help them see that the career drives the major.
If they decide they'd prefer a different field and want to change majors prior to graduation, they can approach it with the same mindset and use their investment in their education wisely.
Westface College Planning helps navigate the financial aid process from start to finish.  To learn how we can minimize college cost, call us at 650-587-1559 or sign up for one of our Tackling the Runaway Costs of College Workshops or Webinars.
Photo Credit: Paul Inkles
Ready for your own success story?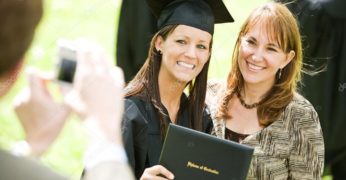 If you're a typical parent with college-bound students, you're probably overwhelmed. You want to help your sons and daughters make the right choices and prevent overpaying for their education. You're not alone! We're here to help. Schedule your free consultation today – click below to get started!
Catch our free, on-demand webinar:
How to Survive Paying for College
Join Beatrice Schultz, CFP® for our on-demand webinar, where she provides parents with the exact steps that often greatly lower the cost of college, even if there's little time to prepare.