Canadian Universities: Affordable Degrees for Americans
Many American high school graduates looking to attend a top-rated school at lower cost are picking up a passport and heading north for their college years. According to the Canadian embassy in Washington, D.C., an estimated 10,000 Americans are pursuing degrees in Canada; that number is up from 3,500 ten years ago.
In many cases, even with extra fees for international students, colleges and universities in Canada cost less than the tuition at private colleges or the out-of-state charges at public universities in the United States. Annual tuition costs for international students in Canada range from about $14,000 to $26,000 depending on the university. According to the College Board, the average cost of tuition and fees in the United States for the 2012-2013 school year was $29,056 at private colleges and $21,706 for out-of-state residents attending public universities. That's a significant difference.
Canadian officials see Americans pursuing degrees in Canada as a way to build a strong connection between the two countries and enhance the international profile of Canadian universities.
My alma mater, Queen's University, a world class university, in Kingston, Ontario, attracts a community of outstanding student scholars from across the globe, with tuition, fees, room and board costing ~$40,000, which is $15,000 to $25,000 less than many equivalent US private colleges.
An additional lure for American students who decide to attend Canadian universities is they can work in Canada for three years after graduation.
If you have a soon-to-be college student considering Canada as an option for higher education, here are a few things to keep in mind.
Find the Right Canadian University for You – While there are some differences between the United States and Canada, students and parents should consider schools based on the same criteria they'd use when searching for a school in the States. For example, does your student want to live in a big city or small town. Also, parents and students should visit the college and surrounding areas to make sure it's the right fit for them.
 Research Application requirements – Canadian universities might also appeal to students who aren't looking forward to submitting an essay with their college application. Many top Canadian universities don't require documents like application essays and letters of recommendations. Instead they weigh class grades and test scores to decide who gets accepted.
 Apply for Financial Aid – Some financial aid from the United States government can go towards the costs of Canadian universities. United States government grants are not awarded towards the cost of a Canadian University, but Direct Student Loans and Parent PLUS loans are. Like most schools, Canadian institutions offer merit scholarships and aid packages as well.
Although attending college in Canada, may seem foreign to you, you should feel assured that a bachelor's degree from a Canadian university meets the same global standard as US colleges. Undergraduate students that complete in Canada have the same access to graduate programs and jobs around the world.
It is important for students to weigh all their options before they decide to go up north or stay in the States for college. Remember to do your research before making a final decision.
Westface College Planning can help you navigate the college saving and funding process from start to finish. To learn how we can help you call us at 650-587-1559 or sign up for one of our Tackling the Runaway Costs of College Workshops or Webinars.
Photo Credit: alexindigo
Ready for your own success story?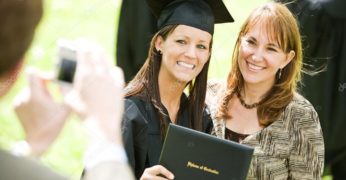 If you're a typical parent with college-bound students, you're probably overwhelmed. You want to help your sons and daughters make the right choices and prevent overpaying for their education. You're not alone! We're here to help. Schedule your free consultation today – click below to get started!
Catch our free, on-demand webinar:
How to Survive Paying for College
Join Beatrice Schultz, CFP® for our on-demand webinar, where she provides parents with the exact steps that often greatly lower the cost of college, even if there's little time to prepare.