Calculator: How Parents Can Use It to Figure Out How Much to Save
How often have you found yourself looking at your child and thinking, "How much will I need to save for their college fund?" Saving and investing for your student's college education is quite literally a huge investment in his or her future. Among men, median earnings of four-year college graduates were 63% higher than median earnings of high school graduates in 2005. Among women, median earnings of four-year college graduates were 70% higher than median earning of high school graduates in 2005. The numbers do indicate that investing something in your student's college education should pay for itself personally and professionally in the future.
Even though college may be a long way off, it's best to start saving early. Typically, parents plan to pay at least half to two-thirds of their children's college costs through a combination of savings, current income and loans. Parents should also keep in mind that college costs are increasing at about twice the rate of inflation each year and have averaged between 6-7% for several decades. The sooner you start saving for college, the more time your money will have to grow. That process can be made a little simpler with the "World's Simplest College Cost Calculator" from SavingforCollege.com.
Price calculators make estimating the cost of going to college easier. The calculators are designed to help parents estimate how much college may cost when their student is ready to enroll. The great thing about the "World's Simplest College Cost Calculator" is that the only information required is the age of the student. Once entered, the calculator churns out how much college will cost and how much parents need to put away each month to pay for it.
This calculator also allows you to customize the formula to closely match the parent's financial situation. For example, lets say the parent has a specific school in mind for the student and want to use specific college expenses. The "help tool" within the calculator will lead you to the National Center for Education Statistics where the parent can search for the current cost and inflation of that specific school. By doing this, the data makes the results much more meaningful and something parents can then use in college savings planning.
Remember, no matter how much you save, even a little can make a difference. Like any major investment, the key to saving for college is to start early and save regularly. By saving a set amount at set times, your money can grow as your child does. And before you know it, you'll be just as ready for college as they are.
Westface College Planning can help you navigate the college saving and funding process from start to finish. To learn how we can help you call us at 650-587-1559 or sign up for one of our Tackling the Runaway Costs of College Workshops or Webinars.
Photo Credit: jakeandlindsay
Ready for your own success story?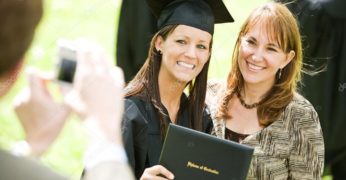 If you're a typical parent with college-bound students, you're probably overwhelmed. You want to help your sons and daughters make the right choices and prevent overpaying for their education. You're not alone! We're here to help. Schedule your free consultation today – click below to get started!
Catch our free, on-demand webinar:
How to Survive Paying for College
Join Beatrice Schultz, CFP® for our on-demand webinar, where she provides parents with the exact steps that often greatly lower the cost of college, even if there's little time to prepare.