Cal Grants: Keys to Qualification
If you are looking into ways to finance your student's college education, Cal Grants are a great option for those who qualify. They offer up to $12,192 per year for college expenses at any qualifying California college, university, career or technical school. Best of all, unlike student loans, Cal Grants don't need to be repaid. To be eligible for a Cal Grant, you must:
Submit the FAFSA and verified Cal Grant GPA.
Be a U.S. citizen or eligible non-citizen.
Be a California resident when you graduated from high school.
Have a Social Security number.
Attend a qualifying California college or university.
Not have a Bachelor's or professional degree.
Demonstrate financial need based on college costs.
Demonstrate family income and assets below the required ceilings.
Meet minimum GPA requirements.
Be enrolled at least half time, in a program leading to an undergraduate degree or certificate.
Have registered with the U.S. Selective Service (if required by law).
Not owe on a state or federal grant, or be in default on a student loan.
Stay on top of current requirements. Governor Jerry Brown has proposed changes to the minimum GPA requirements which would boost the minimum GPA for a Cal A Grant from 3.0 to 3.25, and would change the minimum GPA for a Cal B grant from 2.0 to 2.75.
You can apply for a Cal Grant as a high school senior, within one year of getting your GED, within one year after you graduate from high school or as a community college transfer student as long as you are under the age of 28.
The income and asset ceilings are adjusted annually for the cost of living. For the 2012-2013 school year the ceiling for Cal A and C grants for a family of four is $80,100; the ceiling for the same family for a Cal B grant is $42,100.
Don't miss the deadlines! You must apply by March 2nd to be eligible for a Cal Grant, though if you plan to attend community college in the fall you may apply until September 2nd.
We can help you research Cal Grants and other college finance help; contact us with your questions.
Photo Credit: takacsi75
Ready for your own success story?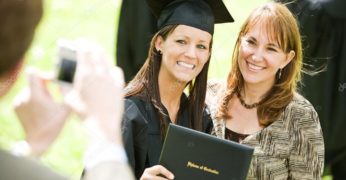 If you're a typical parent with college-bound students, you're probably overwhelmed. You want to help your sons and daughters make the right choices and prevent overpaying for their education. You're not alone! We're here to help. Schedule your free consultation today – click below to get started!
Catch our free, on-demand webinar:
How to Survive Paying for College
Join Beatrice Schultz, CFP® for our on-demand webinar, where she provides parents with the exact steps that often greatly lower the cost of college, even if there's little time to prepare.