Be In The Know! 529 Plans and COVID-19
Now's the Time to File Your FAFSA and CSS Profile!
Happy November! At Westface College Planning, we believe in the importance of fully preparing for your child's education. Studies show that getting an early start puts you ahead of the game.
One common college investment tool most Americans are familiar with is the 529 plan. Many people have contacted me to ask how the current pandemic recession has affected 529 plans. Because they were first devised nearly 25 years ago as part of the Small Business Protection Act of 1996, they may not have foreseen the confusion of 2020. We're here to answer your questions!
If you're wondering whether you really need to file the Free Application for Federal Student Aid (FAFSA) and CSS Profile, the answer is YES, you do! And now's the time! Filing early puts you and your student in a position to be awarded important first-come, first-served grants and awards. We've also got some helpful tips and resources to avoid some common pitfalls. If your student deferred admission this fall, you need to apply now for financial aid for next year!
If you have not filed yet for financial aid and need assistance, we are happy to help! Give me a call at 360-818-7728, or sign up for a complimentary college funding consultation or educational webinar today!
I wish you a wonderful Thanksgiving holiday and look forward to talking with you soon!
~ Trixie
Tips For Parents
How COVID-19 Has Affected 529 Plans
The global COVID-19 pandemic and subsequent economic downturn have many uncertain about their economic future.
Fortunately, 529 plans remain a powerful tool to help cover educational expenses, including housing costs, during the new realities of distance learning.
At Westface College Planning, we're here to help!
Tips By Trix
Tip #1: 529 plans allow parents and grandparents to save money for postsecondary education that can grow tax-free as the student grows.
Tip #2: Other savings tools, like Education Savings Accounts (ESA) allow some individuals to set aside money for education that can grow tax free as well. ESAs come with more restrictions than 529 plans, but they're another useful tool at your disposal.
Tip #3: The American Opportunity Tax Credit and Lifetime Learning Tax Credit are also powerful tools many Americans can use to help defray certain education costs, which can include tuition, books and other fees. Want more helpful tips on how to offset your education expenses through tax deductions? Contact us today for a complimentary consultation!
For daily tips and advice follow Westface College Planning on Facebook!
How to Survive Paying for College Free On-Demand Webinar
Enroll in our FREE on-demand webinar and learn how to calculate:
Expected Family Contribution (EFC).
Cost of Attendance (CoA).
FAFSA and CSS profile.
Public versus private costs.
How you can afford college without jeopardizing retirement.
Enroll for free now! Just click the button below!
Fun Facts
Seventy percent of America's college students graduate with debt, which averages approximately $30,000.
Graduating high school seniors planning attending a public university starting in 2021 can expect to spend $21,950 per year or more.
High school seniors who chose private college educations should expect to spend even more; the average annual private tuition, plus room and board, for the 2019-20 academic year was $49,870.
In College News
FAFSA and CSS Profile: Tips, Resources
and Mistakes to Avoid
This is an important time of year for high school seniors. It's early in the school year, but it's time to start preparing for their college career.
At Westface College Planning, we believe in using every savings tool at your disposal. Two the most powerful financial aid tools, the FAFSA and the CSS Profile, depend on filing early. We've got some useful tips and resources to share, as well as highlighting some common pitfalls.
Ready for your own success story?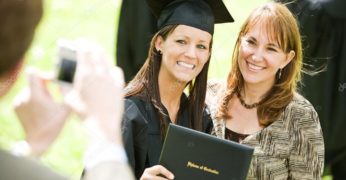 If you're a typical parent with college-bound students, you're probably overwhelmed. You want to help your sons and daughters make the right choices and prevent overpaying for their education. You're not alone! We're here to help. Schedule your free consultation today – click below to get started!
Catch our free, on-demand webinar:
How to Survive Paying for College
Join Beatrice Schultz, CFP® for our on-demand webinar, where she provides parents with the exact steps that often greatly lower the cost of college, even if there's little time to prepare.