Parents: It's Time for YOU to Go Back to School
It's August! Whether your student is gearing up for education mode, or right in the middle of first-week preparations, August means it's the start of back to school season.
Stretch Out Summer Earnings with a Clear Savings Plan
Embarking on a summer job may be new territory for your student. Before spending a penny, talk to your student about these 4 things.
Set Budget Expectations Before Your Student Heads off for College
Your student's budget awareness will make or break their spending habits in college. Make sure they know how to track monthly spending, talk about financial pitfalls they may encounter, and best practices for staying on top of debit card spending.
Now's the Time to Make a Plan
Don't miss out on college planning in the crazy back to school season. Sign up for a complimentary college funding consultation or educational webinar with me today!
All the best,
Beatrice Schultz, CFP®
Westface College Planning
WA: (360) 818-7728 | CA: (650) 587-1517
1498 SE Tech Center Place, Ste 385
Vancouver, WA 98683
[sc name="nbsp" ]
Tips for Parents of Seniors
Extra Summer Job Earnings? Before Spending a Penny, Talk to Your Student About These 4 Things
Published on Westface College Planning
1. Stick to a savings plan
A good rule of thumb is save first and spend what you have left over. Agreeing on a plan ahead of time will make it easier to part with a chunk of the money. A popular (and fair) budgeting technique is the 50/30/20 budget:
50% → Necessities
30% → Wants
20% → Savings
Why You Need a Summer Earnings Budget
[sc name="nbsp"]
Back to School Webinar:
How to Design Your College Financial Plan

August 15 2018 • 12pm to 1pm PDT
Join Beatrice Schultz CFP® for our Back to School Webinar on college funding. It's online, accessible anywhere, and free!
In this afternoon webinar, Beatrice will help you build your college financial plan before the first day of school begins.
[sc name="nbsp"]
In College News

Amount of Spending Money a College Student Needs
By Karen Frazier ● Published on LoveToKnow College
Going to college is an expensive venture. While tuition costs are clearly printed on school websites and in catalogs, the amount of spending money a college student needs may be difficult to determine.
Pinning down an annual amount of money needed for college depends on many factors, including what one considers spending money, activities, and the geographical region where the student attends college.
Ready for your own success story?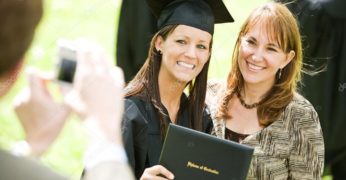 If you're a typical parent with college-bound students, you're probably overwhelmed. You want to help your sons and daughters make the right choices and prevent overpaying for their education. You're not alone! We're here to help. Schedule your free consultation today – click below to get started!
Catch our free, on-demand webinar:
How to Survive Paying for College
Join Beatrice Schultz, CFP® for our on-demand webinar, where she provides parents with the exact steps that often greatly lower the cost of college, even if there's little time to prepare.