Awards, Appeals, Waitlists & Final College Selection
Hi Friend,

It's April! Congratulations to all our seniors! College acceptances and financial aid offers have finally arrived. YOU get to choose your best academic, social, and financial fit college.
Parents and students sometimes ask: Can I appeal my financial award? Yes, there is a process in place where you can appeal, and a financial aid officer has authority to make changes. Read Should You Appeal Your College Financial Aid Award? to learn more.
Many seniors are disappointed to find out that they are waitlisted for their favorite college. Covid-19 has disrupted traditional admissions patterns and requirements. Colleges are struggling to decide how many students to accept, decline, or waitlist. Wondering what this means for your student? Check out this article from College Confidential for insights.Whether you have a senior reviewing offers, or younger students starting their college tours, we can help you take your next step on the path to creating a clear college funding plan. Sign up for a webinar or give me a call today!
~ Trixie
Let's Talk!
College News
Why Are College Waitlists Longer Than Normal This Year?
Should You Appeal Your College Financial Aid Award?
How to Survive Paying for College Free On-Demand Webinar
Enroll in our FREE on-demand webinar and learn how to calculate:
Expected Family Contribution (EFC).
Cost of Attendance (CoA).
FAFSA and CSS profile.
Public versus private costs.
How you can afford college without jeopardizing retirement.
Ready for your own success story?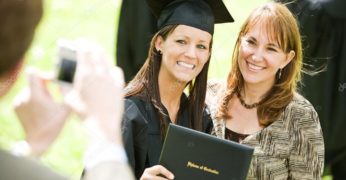 If you're a typical parent with college-bound students, you're probably overwhelmed. You want to help your sons and daughters make the right choices and prevent overpaying for their education. You're not alone! We're here to help. Schedule your free consultation today – click below to get started!
Catch our free, on-demand webinar:
How to Survive Paying for College
Join Beatrice Schultz, CFP® for our on-demand webinar, where she provides parents with the exact steps that often greatly lower the cost of college, even if there's little time to prepare.