Jump the Scholarship Hurdle with Automatic Merit Aid
Gasping for air as you reach for perfect scholarships?  Sounds dramatic, but the hunt for scholarships leads to an overdose of information and resources.
As students sift through the thousands of offered by various companies, organizations, and private donors, they may very well feel akin to a drowning victim.  While it's necessary to wade through the scholarship waters, be aware there's a bright silver lining: guaranteed merit aid scholarships… awarded automatically by colleges!
This means no additional application is required, and as long as you meet the straightforward criteria, the aid will be deducted from your tuition.  Middle-class families tend to brush aside need-based aid, but don't write it off just yet.  Surprisingly, some colleges awarded merit aid to a huge chunk of their student body without financial need, like Cooper Union in New York (71% of all students), Hillsdale College in Michigan (49%), and South Carolina's Furman University (48%).
Focusing on Lesser Known Colleges
If you focus closely on the easily overlooked fine print, you'll find some colleges lend students aid upon applying based on GPA, such as Pacific University – Oregon.  According to their admissions page:
"Merit scholarships are automatically awarded to admitted students based upon the following criteria.
$22,000 Founders Award— recipients average a transfer GPA of 3.81 and higher
$19,000 Honors Award— recipients average a transfer GPA between 3.7 and 3.8
$15,000 Presidential Award— recipients average a transfer GPA between 3.5-3.69
$11,500 Trustee Award— recipients average a transfer GPA between 3.3-3.49
$10,500 University Award— recipients average a transfer GPA between 2.9-3.29"
Even better, some automatic merit scholarships are renewable.  Tennessee-residing Marysville College offers a MC Distinguished Scholarship of up to $17,000 for transfer students, alongside a litany of other similarly structured awards at other institutions.
SAT/ACT scores come into play more often than not, typically coinciding with a minimum GPA.  At its peak amount, Louisiana State University awards up to $14,000 of merit aid per year with the following contingencies (including an essay, but only required for qualifying candidates):
Non-resident
ACT score of 33 – 36 OR SAT score of 1440 – 1600
GPA (minimum)
West Coast Merit Aid
West-side dwellers might wonder: What about something a little closer to home?  While it's rarer in the golden state, guaranteed merit aid does exist.  Automatic consideration at the University of Southern California commences after you submit an application via Common App by the December 1st deadline and a USC writing supplement.  They even hand out full-tuition scholarships to 10 lucky applicants, approximately averaging $46,000 each year!
Bottom line: Actively pursue as many scholarships in which you're qualified, but check your favorite college's financial aid page to see if they grant guaranteed merit scholarships.  Apply, apply, apply!
Westface College Planning helps navigate the financial aid process from start to finish.  To learn how we can minimize college cost, call us at 650-587-1559 or sign up for one of our Tackling the Runaway Costs of College Workshops or Webinars.
Photo Credit: Jeff Turner
Ready for your own success story?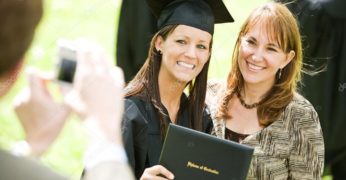 If you're a typical parent with college-bound students, you're probably overwhelmed. You want to help your sons and daughters make the right choices and prevent overpaying for their education. You're not alone! We're here to help. Schedule your free consultation today – click below to get started!
Catch our free, on-demand webinar:
How to Survive Paying for College
Join Beatrice Schultz, CFP® for our on-demand webinar, where she provides parents with the exact steps that often greatly lower the cost of college, even if there's little time to prepare.