August Newsletter 2013: Not All College Degrees Are Created Equal & More
Happy August from beautiful British Columbia!
This email is coming to you from the Okanagen Valley. I know I'm biased (being Canadian myself), but B.C. is pretty awesome. Has your student considered any Canadian colleges in their college selection process? The University of British Columbia and Simon Fraser University are two great colleges right in Vancouver which will offer a great education for less than you would expect.
Check out my Senior Scoop below to learn more about how to research Canadian colleges.
Join me in Fremont for the KDOW – 4th Thursday Lunch & Learn Series on Thursday, August 22 at noon. KDOW will provide lunch at no charge and I'll provide parents with the steps to take right now that can often greatly lower the cost of college even if they have little time to prepare. Space is very limited so you will need to reserve a seat. To learn more click here.
Other than vacations, August is the time for new seniors to research what majors will fit their dream career. This month's featured find is a valuable article to review before finalizing your choice of degree.
It's a smart idea to set aside a portion of money from that summer job to use for your first year of college. How is your student's college fund doing?
All the best,
Beatrice Schultz, CFP®
Westface College Planning 
College Funding Specialist 
College Smart Radio: Tackling the Runaway Costs of College
Tune in to 1220am KDOW – the Wall Street Business Network from 3:00pm-3:30pm every Saturday for my radio show, College Smart Radio – Tackling the Runaway Costs of College. The show can be streamed live at www.KDOW.biz, too!
Curious what College Smart Radio covers? Tune in this Saturday when I discuss, "Early Decision/Early Action – Pros & Cons," with my guest Eddie Lameire of LaMeire College Consulting.
Listen to our College Smart Radio archives, where we discussed, "Using Net Price Calculators to Estimate and compare Aid Estimates," with my guest Mary A.C. Fallon, Communications Consultant, Student Aid Services, Inc. It's all important information you won't want to miss out on. Thanks for listening!
Featured Find: It Still Pays to Earn A College Degree But Not All College Degrees Are Created Equal 
Although a college degree gives job seekers a formidable advantage over those without, this update confirms a harsh reality: not all degrees are created equal. Choice of major determines likelihood of unemployment. For instance, the unemployment rate for recent college graduates in nursing was the lowest at 4.8%, while recent graduates in information systems, concentrated in clerical functions, were the hardest hit with an unemployment rate of 14.7%.
Overall unemployment rates for college graduates with work experience hover around 4.6% – 4.7%. But the overall unemployment rate for recent college graduates is higher at 7.9%.
Continue reading here.
Photo Credit: PhotoDu.de/CreativeDomainPhotography.com
Upcoming "Tackling The Runaway Costs of College" Webinar & Workshops
Seating may be limited – Register to ensure your spot!
Most parents are not financially prepared to enter the most expensive time period of their lives, covering their child's college education. Our 1-hour workshops provide steps you can take right now to assure you understand the cost of attendance and how you can afford college without jeopardizing your retirement.
Our next upcoming workshop is:
Tackling the Runaway Costs of College – Webinar: Friday, August 16, 2013 from 12:00pm to 1:00pm.
Tackling the Runaway Costs of College – Workshop: Thursday, August 22, 2013 from noon to 1:30pm at KDOW on 39138 Fremont Blvd., 3rd Floor (Citibank Building) in Fremont.
Parents and students are welcome! Please visit our workshops page to learn more or reserve your workshop and webinar today! Space is limited!
Senior Scoop: Canadian Universities: Affordable Degrees for Americans 
Many American high school graduates looking to attend a top-rated school at lower cost are picking up a passport and heading north for their college years. According to the Canadian embassy in Washington, D.C., an estimated 10,000 Americans are pursuing degrees in Canada; that number is up from 3,500 ten years ago.
In many cases, even with extra fees for international students, colleges and universities in Canada cost less than the tuition at private colleges or the out-of-state charges at public universities in the United States. Annual tuition costs for international students in Canada range from about $14,000 to $26,000 depending on the university. According to the College Board, the average cost of tuition and fees in the United States for the 2012-2013 school year was $29,056 at private colleges and $21,706 for out-of-state residents attending public universities. That's a significant difference.
Continue reading here.
Photo Credit: alexindigo
Advice & Insight
Connect With Us For The Latest News
Are you following Westface College Planning online? Here are a few things you missed:
Check out what basic concepts every college student should know about personal finance on our Facebook page.
One of California's UC schools ranks in the top 10 Highest Public In-State College Tuition. Find out which one it is on my LinkedIn page.
How could you look to your home equity as a possible source of funds for college? Check out the answer on my Twitter page.
Follow us on Facebook, Twitter or connect with me on LinkedIn so you don't miss any additional updates!
About Westface College Planning
At Westface College Planning, we are committed to helping parents through the process of making the right financial choices for their college bound students.
If you are a typical parent with college bound students, you're probably overwhelmed by all the research necessary to help your sons and daughters make the right choices and prevent overpaying for their education.
You are not alone!
Our information packed one-hour workshops will help you:
Understand the true cost of college and how to afford it.
Learn the specific steps to take immediately to maximize financial aid.
Receive valuable information on scholarships and gift aid qualification.
Gain awareness on how to accurately compare the true cost of schools, public vs. private.
Develop best practices for school selection, and more!
More information at westfacecollegeplanning.com. 
Ready for your own success story?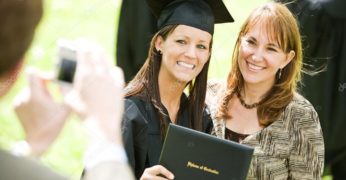 If you're a typical parent with college-bound students, you're probably overwhelmed. You want to help your sons and daughters make the right choices and prevent overpaying for their education. You're not alone! We're here to help. Schedule your free consultation today – click below to get started!
Catch our free, on-demand webinar:
How to Survive Paying for College
Join Beatrice Schultz, CFP® for our on-demand webinar, where she provides parents with the exact steps that often greatly lower the cost of college, even if there's little time to prepare.