August 2014 Newsletter: 10 Things Your College Student Doesn't Need & More
It's August!
While you and your students gear up for education mode, some schools have already opened their doors.  In any case, we're here to help prepare your college-bound teen for one of the most pivotal points in their life.
For those of you collecting items for college, you may not realize some are unnecessary purchases.  These mistakes can put a considerable dent in your wallet–especially technology products.  Our Featured Find highlights 10 of these that you won't feel guilty for crossing off the list.
As some of you prepare your new college freshman, others are exercising similar steps for upcoming high school seniors.  With the finish line in sight, we hope they won't ignore their last year, which lends them plenty of opportunity to flourish.  Negative thoughts may easily bombard their mind and this month's Senior Scoop will inspire a counter-effect to common worries.
Summer is almost at its end, and it's the perfect time to set the early stages of their college financial plan in motion.  Our upcoming back-to-school workshop will help guide you and your student in the right direction.  Reserve a seat or give me a call when you are ready to take your next step on the path to creating a clear college funding plan.
All the best,
Beatrice Schultz, CFP®
Westface College Planning 
College Funding Specialist
650-587-1559 
College Smart Radio: Tackling the Runaway Costs of College
Curious what College Smart Radio covers?  If you find the student loan process mind-boggling, listen to this 
podcast
where we stressed the importance of high school counselors and how to extract the best possible experience for your child.
It's all great information you won't want to miss out on. Thanks for listening!
Featured Find: 10 Things Your College Student Doesn't Need
"We'll let you in on a little secret that "they" don't want you to know: College is expensive!
But seriously, it's not just tuition, either. Chances are your child will also have to buy books (which are increasing in price faster than tuition!), new clothes, kegs of beer, and even some housewares to furnish a dorm room or apartment.
With all this spending going on, the line between "need" and "want" can get a little blurred.
Though ultimately a lot of these expenditures are up to the parental unit, we've put together a list of things that you might think a college student needs, but that you could easily avoid buying for back to school all together, if you're trying to save as much money as possible. (And while you're at it, check out all our back-to-school guides for further buying advice.)"
Continue reading the Fox Business article
here
.
Upcoming "Tackling the Runaway Costs of College" Webinar
Seating may be limited – Register to ensure your spot!

Most parents are not financially prepared to enter the most expensive time period of their lives: covering their child's college education.
Our 1-hour workshops provide steps you can take right now to assure you understand the cost of attendance and how you can afford college without jeopardizing your retirement.
Our next upcoming workshops are: 
Senior Scoop: 5 Thoughts to Confidently Shape Your Senior Year
Soon-to-be Seniors: While you rightfully have college on the brain, don't unknowingly dismiss the last year of your high school career.
Visualize yourself stepping onto campus as an official senior.  Keep these thoughts in mind as you traverse classes, time alongside your friends and all the wonderful life experiences you're about to embrace:
Teachers still love when you ask questions and other students will thank you.
You aren't the "annoying student" if you ask questions.  In fact, many classmates let their shyness get the best of them and avoid raising their hand at all, even if they are truly lost in the muddle of information.  If you've been one of those quiet students, now is the perfect time to break the habit, even if it means only asking one question a week.  Eventually, speaking up will seem like a breeze.Asking questions to clarify or spark a new avenue of discussion not only will potentially help other students, but also stick in your teacher's mind.  Who knows; it may be your path to confirming a mentor or a letter of recommendation.
Continue reading Senior Scoop 
here
.
Advice & Insight
Connect With Us For The Latest News!
Are you following Westface College Planning online? If not, here are just a few things you missed:
  View the list of 50 colleges that now charge over $60,000 on our Facebook page.
  Understand why many students clock in more than 4 years of college on my LinkedIn Page.
  Take a look at an infographic designed to deconstruct the inner-workings of the admissions process on our Twitter page.
  Find out some tips for recent grads delving into the IT industry on our Google+ page.
Follow us on Facebook, Twitter, Google+ or connect with me on LinkedIn so you don't miss any additional updates!
About Westface College Planning
If you are a typical parent with college bound students, you're probably overwhelmed by all the research necessary to help your sons and daughters make the right choices and prevent overpaying for their education.
You are not alone!
Get the facts. Educate yourself to potentially save tens of thousands of dollars on a single college education. Parents of more than one child heading to college in the next few years, can save even more.
At Westface College Planning we work with families to help you plan for and navigate the "paying for college" process. We teach you how to minimize your out-of-pocket expenses, maximize financial aid eligibility, understand the best way to navigate through the college selection process and prioritize your sources of college funds to protect your life savings!
Sign up for a free workshop or webinar or call to schedule a complimentary college funding consultation today.
More information at westfacecollegeplanning.com.
Click here to reserve a spot on our mailing list. You'll receive our monthly newsletter updating you about imperative college finance information… directly to your e-mail!
Ready for your own success story?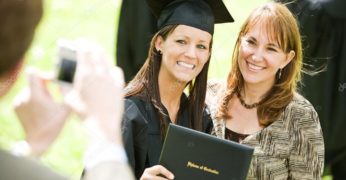 If you're a typical parent with college-bound students, you're probably overwhelmed. You want to help your sons and daughters make the right choices and prevent overpaying for their education. You're not alone! We're here to help. Schedule your free consultation today – click below to get started!
Catch our free, on-demand webinar:
How to Survive Paying for College
Join Beatrice Schultz, CFP® for our on-demand webinar, where she provides parents with the exact steps that often greatly lower the cost of college, even if there's little time to prepare.